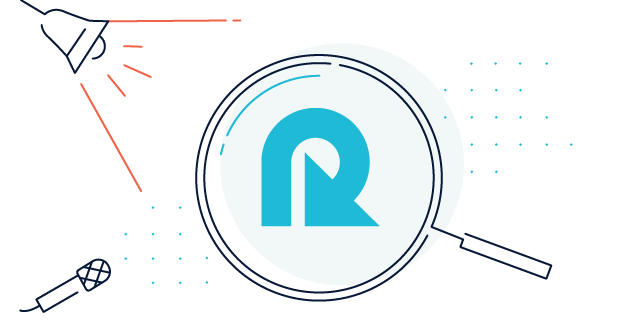 The stories of five Reloadly managers across the Growth, Product, Engineering, Legal, and Customer Success teams.
Hiring international managers with different backgrounds helps build an inclusive and diverse work culture. One of the key pillars of building a diverse workforce culture is working with managers who understand the needs of different markets and businesses.
At Reloadly, our managers are up for the challenge. They understand how much their role impacts the sense of belonging and commitment their team members will feel. Reloadly believes it's important for all our managers to think outside the box in such a disruptive business that is constantly evolving. Many of them have developed their area from scratch, and their unique way of solving problems and innovating has brought Reloadly the best leadership team in the industry.
Today, we interviewed five managers across Growth, Product, Engineering, Legal, and Customer Success teams to dive deeper into how is being a manager at Reloadly.
Interview panel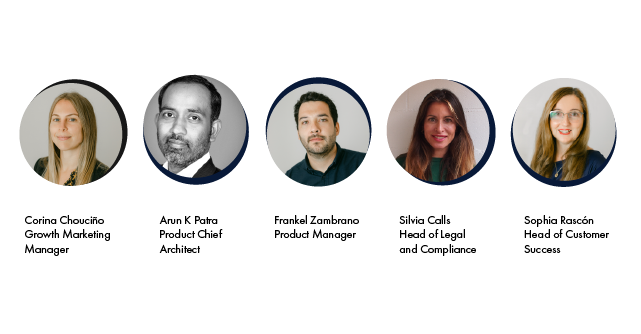 1. Why did you decide to become a manager at Reloadly?
Corina Chouciño: The possibility of being able to develop an area from scratch, in an industry that is as necessary as it is innovative, was a unique opportunity for me. Reloadly's vision is super inspiring and motivates me to do things better and better!
Arun K Patra: As a young but fast-growing company, Reloadly seemed to be the ideal place to realize great ideas fast. Having spent over two decades in the IT industry, I wanted to apply all my professional skills to build the next generation of engineers who are capable of excelling at anything that comes their way.
Frankel Zambrano: I saw a huge professional opportunity in Reloadly as a PM and I wanted to move from a product owner position to a Product Manager position. Reloadly offered me this chance, plus I saw and noticed Reloadly's product as one of the top API products in the market, the team was growing too and this also was something that I wanted to be part of it.  
Silvia Calls: Having the chance to be part of a disruptive business and contribute with my background to a growing and committed team in the fintech sector. 
Sophia Rascón: When I was first interviewed at Ericsson, over 15 years ago, I was asked what my dream was, and I said "I want to become a manager". I was a really young electronics engineer at the time, but I already had the seed planted in me. So saying yes to being a Director at Reloadly was a no-brainer, I could see how much I could contribute with my background and also was really excited to start building the Customer Success team from scratch and take Reloadly's customer experience to the next level. 
2. What did your career look like before Reloadly? Tell us about your experience and academic background
Corina: I have a degree in Communication Sciences, and a master's degree in Digital Marketing, in addition to several specializations in online advertising and digital strategy. Before joining the Reloadly project, I worked mainly in the technology industries (Accenture and Lenovo), but I also had experiences in the pharmaceutical industry (AstraZeneca) and private banking (ICBC).
Arun: Before joining Reloadly, I had been working in the capacity of a technology leader and principal architect. Building massively scalable products, applying bleeding-edge technology to solve business problems, and building great engineering teams from scratch, was my day job. Consulting for fortune 100 companies and helping them realize their technology roadmap had always been exciting. I have a Bachelor's Degree in Electrical Engineering.
Frankel: Well, I studied Electronics. I got my college degree in a small institute in Caracas Venezuela, all my experience was focused on semiconductor devices, especially transistors and diodes. 9-10 years ago I was planning to build my career in the Telecommunication industry. I used to work in a Telco company from Shenzhen, China, For 5 years, but I moved to Barcelona and my career plan changed 100% in an amazingly good way.
Silvia: For the last 5 years I created a regulated P2P lending project and at the same time had a law firm for fintech companies, that helped me to manage my own customers as a Lawyer (having my own customers helped me with my income while I carried on with the regulated project), unfortunately when regulation comes up, it was no longer momentum and investors were no longer interested. Previously I worked as Legal and Compliance Manager for 2 important Fintech in lending. I Have a degree in Law, several masters in Law, a master in Online Marketing and Communication and MBA-PDG.
Sophia: I am an electronics engineer, with a master's degree in Business Administration and a certified coach. I worked in tech and consulting companies (Accenture, Ericsson), I created two businesses and before Reloadly I also worked in the Education sector as Head of Customer Success (ThePowerMBA, World Mastery). I am as comfortable with people as I am with numbers, a rare bird.
3. What is the best thing about being a manager at Reloadly?
Corina: Life at Reloadly is full of passion and challenges. Every day there are new opportunities to learn and develop professionally. What I enjoy most are the achievements shared with the team, and being able to add my grain of sand to this project that is transforming the fintech and telecommunications industry.
Arun: Working as a manager at Reloadly is essentially wearing multiple hats. One has to drive engineering activities, and also drive the organizational goals. There's a variety of focus areas and a lot of decisions that need to be made on a daily basis. The team consists of people from various backgrounds and it's great to be part of a multi-cultural team.
Frankel: Being able to talk and share knowledge with such a skilled team, every Reloadly member is extremely passionate in each department, share ideas, comments and even just talk about random things makes the work a beautiful experience.
Silvia: I can see a wide scope of matters, be part of a worldwide growing business and learn and study many areas of business and its regulation.
Sophia: Oh I am a productivity nerd, and I just love how much can be achieved with a hand-picked team that is well trained, empowered, and has a sense of belonging. Besides that, it is really fun to be around the Reloadly gang. We are a family and cohesive teams such as ours are rare and must be cherished.
4. Tell us a little bit about your team
Corina: The Growth team is confirmed by two people, Alejandra, our star Content Specialist, and I Head of Growth. We also rely on independent professionals for the development of specific activities. We are currently looking for a Full Stack Developer. We continue with growth plans, we aim to grow X3, which will also translate into more opportunities to join the Growth team 😉
Arun: The engineering team has developers from various backgrounds and demographics. Culturally, the team is very diverse. The team specializes in modern web technologies and is fully equipped to build solutions for extreme scalability.
Frankel: As a PM I worked closely with engineering and my buddies, Samuel and Oana, the three of us coordinated, managed, and decided every single aspect of the Reloadly product, from Roadman definition, UX/UI design, and execution, always trying to solve our customers' needs.
Silvia: Hope I can have a team in a short-term period. 🙂
Sophia: My team is formed by 9 amazing people belonging to 3 different areas: Rachel, Onboarding Specialist, Luis, SDR, Irene Tech Support Lead, Dami, Toyin, David, and Jonathan as Tech Support Specialists, and myself as Head of Customer Success. I love that they are all proactive and add a special spice to our team from not just their backgrounds, but their places of origin and personal history. Our team flags are Nigeria, Colombia, El Salvador, Togo, Venezuela, Spain, and the UK.
5. What is one Dream Big idea you would like to create for your department or yourself while working at Reloadly?
Corina: I really like the production of audiovisual content, it is also one of the most effective formats in terms of engagement. My dream is to have a Digital TV Show for Reloadly, but for now, we will be focused on developing this type of video content for our digital channels.
Arun: We would like to be at par with the most respected technology companies in the world today. We would like to be considered among the best places to work.
Frankel: Build, Break, and Fix Fast!! – continuous delivery. The Product and Engineering teams are working closely to be able to implement this mindset in a short term during 2022.
Silvia: Structuring the international legal department so other lawyers want to be also part of the team, that way Reloadly could be a Leading Fintech for those who want to be pioneers in Fintech regulation.
Sophia: As CCO, Chief Customer Officer at Reloadly, being the voice of the customer for this organization and having added such incredible value to our customers that we are top 1 in our industry!
6. What is the best part of working in this industry?
Corina: The best part is that it is constantly evolving, therefore it is constant learning. It is no use staying with what you have learned, you have to be updating your knowledge day by day since everything is as volatile as Google's algorithms. There is so much to do and the opportunities are endless!
Arun: It's a high-speed, high-growth place to work. There is no dearth of opportunities and the sky's the limit. It's a great learning opportunity to work with people from diverse backgrounds and cultures.
Frankel: Evolution! This industry never stops, which makes us move forward with better features, better solutions, and also to identify opportunities that will make reloadly number 1 API in the market.
Silvia: Being in an always growing industry in a learning mood, now disruptive can be an interesting challenge. In fact, banking was typically a traditional sector, and now this can be changed and improved as it's always evolving, and where each department interacts and as part of the team you can closely participate in business development, product, marketing, and growth…
Sophia: It's fun, multicultural, inclusive, global, fast-paced, and challenging all at the same time.