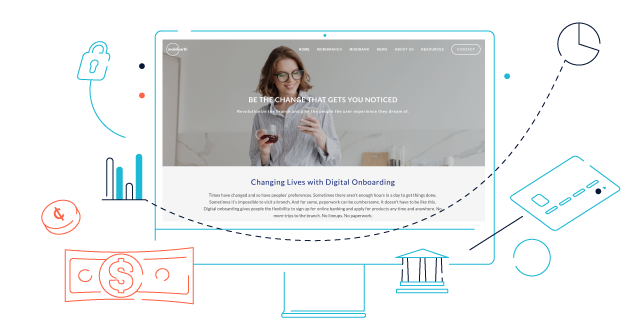 Emerging technology like airtime APIs is helping to redefine the role that mobile banks play in our lives.
The intersection of emerging technology with traditional financial services has unleashed unanticipated innovations in modern banking that promise to change the entire concept of what a bank does in our lives.
One of the biggest catalysts for this ongoing fintech revolution has been the humble mobile phone.
Today, the increased ubiquity of mobile phones across the globe has allowed many people to leapfrog access to traditional brick-and-mortar banking and go directly to mobile banking.
Increasingly, this has led to opportunities for innovation as more people carry around phones that give direct 24/7 access to banking services, as well as new challenges for bank brands that are forced to better meet increased expectations for convenience in a hyper-digitized world.
Mobilearth, a Vancouver-based mobile banking system provider, has been a long-time participant in the evolution of banking services, as the world has shifted to mobile banking and now looks toward the future new banking services.
"As mobile phone use grew, our vision for the future was to encourage financial institutions to embrace the change and use technology to digitize old processes and become more efficient while exceeding customer expectations," says Tia Lee, CEO of Mobilearth.
Today, Mobilearth oversees numerous innovations in modern banking by helping banks across the globe harness new technology to their advantage. The result has been the creation of innovative new tools that are already reimagining how people think of banks.
This includes banks launching non-traditional services, such as:
These new services have also coincided with a post-pandemic swift in lifestyle, whereby customers are moving away from reliance on physical locations and into a completely omnichannel digital experience.
Here, Mobilearth has witnessed banks rolling out more digital tools such as:
Virtual queues, so customers don't have to wait in line
Helpdesk chat, allowing one-on-one chat in real time
Self registration for customers to serve themselves
New account applications
And secure teller transactions with remote signatures
Reloadly wanted to know more about some of the top innovations in modern banking to look out for today, so we spoke with Mobilearth CEO Tia Lee to explain a bit about their successful TopUps banking service, why some banks still delay digital transformation, and why banks will increasing look more like lifestyle brands.
Despite innovations in modern banking occurring all around us, many banks seem slow to adapt to trends. Why do you think this is?
LEE: Many financial institutions have resisted the pull of technology and stuck to antiquated processes because that is what they know. We understand that it is natural to resist change and as the saying goes, "Why reinvent something that is already working?"
But this mindset is what will cause institutions to fall short and lose in the race against those that are ready for new ways. Our product suite is about making digital transformation seamless and simple for the banks.
You've launched a service not traditionally associated with banks – the ability to make mobile top-up transfers. What inspired this innovation?
LEE: At the start of the pandemic, we were brainstorming on additional features and functionality that we thought would help our clients provide additional services that their customers would appreciate. Lockdowns, stay at home orders, isolation, and temporary branch closures for deep cleaning were taking a toll on our clients. And then we started hearing about the issues people face when trying to top-up their phones.
This includes the tedious task of filling out the forms, finding someone who had a credit card or the hassle of going to a store for a card. Why should it be so hard to top up a phone? The process could be so simple if customers could just top up (or recharge) directly from their bank account.
We then launched TopUps in the summer of 2021 with the help of Reloadly's airtime API technology. With TopUps, banking customers are able to top up any prepaid phone directly from their bank account using our MobiBanking app. No need to fill out forms, no added fees, and no credit card required–customers just love it.
How has this new banking TopUps service been received?
LEE: The results of TopUps are phenomenal; the commissions for the banks have been increasing exponentially and they received a lot of positive feedback from their customers on how simple it is to use.
We've conducted two interviews with our banks that are using TopUps (which are located in the Eastern Caribbean region) and they see TopUps as more than just topping up prepaid phones; they told us that it has completely changed their community, bettering the overall lifestyle of their customers.
Because TopUps isn't a traditional banking service, banks are now seeing the benefits of how technology can be utilized to integrate other types of services. So yes, banks can be more than just banks — they are evolving to become lifestyle products.
Was it easy to teach banks to operate this service?
LEE: Onboarding is super simple. Once the module is on and the wallet is funded, then the bank just turns on the permission for the customers and the next time they log in to their mobile app or web portal, they will see the new feature.
We also set them up with marketing banners on both app and web so that customers will be informed of the new feature, even if they don't use the banking services menu or notice the link.
We've been looking at offering mobile top ups for quite some time but we needed to find the right partner to make it work. That is where Reloadly came in.
What does the future hold, and, in particular, what innovations in modern banking do you see on the horizon?
LEE: We are very optimistic about the future of mobile banking. We see lots of areas for growth and further development to become more and more digital.
One field that we are focusing on is hyper personalization. We want to incorporate services that can shape the user experience for customers so that they feel like the app is made especially for them and that it is their personal assistant.
We expect to digitize and mobilize both employees and customers to become a true omni-channel digital experience. Banks will save money on more efficient processing and make money through our commission sharing incentive with our TopUps module. Customers save money and banks get commissions; it's a win-win situation for everyone.