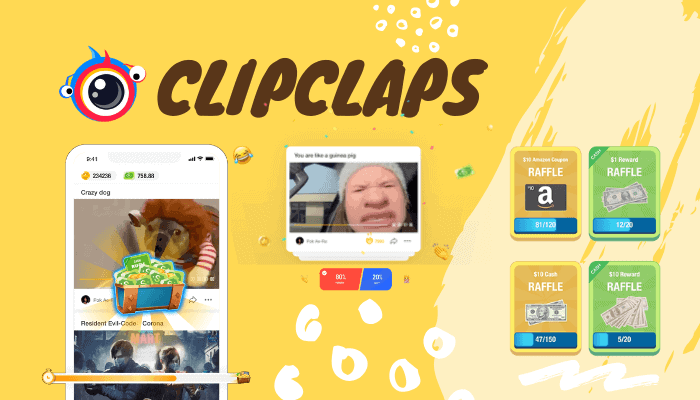 Social media network ClipClap's use of airtime rewards has resulted in an explosion of user interactions.
Scott had a mission. In mid-2020, he was determined to find a social media rewards strategy that would be both globally appealing and locally convenient to use.
"We have so many users in different countries, but we also wanted to offer social media rewards that were more local and convenient for them wherever they lived," says Scott, the operation manager at ClipClaps, a social media network that rewards users for sharing short videos.
"Offering prepaid top-ups as rewards just made things so much easier," he discovered.
ClipClaps' business model is completely built around social media rewards, so the idea of integrating an airtime and data top-up API to provide internationally transferable mobile rewards from multiple operators made natural sense to Scott.
The ClipClaps tagline, "Cash For Laughs," hints at the company's main objective — instead of monetizing social media users' data solely for the company's coffers, ClipClap gives back some of the profits made from data to its users in the form of various social media rewards.
Up until recently, however, ClipClaps' social media rewards were distributed only as cash payouts.
Scott had to find a new way to deliver rewards to users in regions with large underbanked populations — the majority of ClipClaps' user base.
This posed a significant roadblock to ClipClaps' current cash-payout rewards system, and thus the company's entire business model.
"Most of our users come from Brazil, the Philippines and Indonesia," says Scott.
This got Scott thinking.
The fact that the majority of ClipClaps' user base is in regions that are dominated by prepaid plans could offer a rewards strategy opportunity that would be warmly received, easily deployable and with global reach.
New technology would play a big role. This new rewards system could be unlocked with the use of an easily integratable airtime top-up API.
Distributing mobile rewards would offer much greater reach than cash payouts.
Bingo.
Using an airtime top-up API to double rewards payouts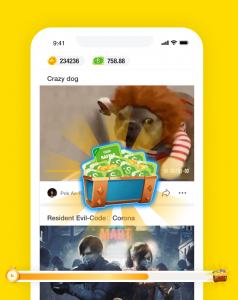 ClipClaps has a clear mission: The social media network was launched to reward users every time they share a video, rather than mine them for their data, like so many other social media networks do today.
The concept has quickly taken off.
"Today we are the most-popular rewarding short-form video community in the world," Scott announces.
"Our users enjoy losing themselves in the infinite scroll of the craziest, funniest short videos from around the world, popularly voted by millions of users from Southeast Asia to Latin America."
Part of what has made ClipClaps so popular has been its simple and easy rewards program.
"We reward our users every time they share, watch or upload a video; update their profiles; invite friends; or play minigames by giving them Clapcoins," he said. "Users can then exchange their Clapcoins for US dollars using a linked Paypal account."
But many of ClipClaps' users don't have access to PayPal, the main tool that ClipClaps used to distribute its social media rewards program. "Only about 40% of ClipClap users have a PayPal account," Scott confirms.
Here, Reloadly's airtime API was able to play a crucial role to maintain the company's business model. By integrating an airtime API, ClipClaps was able to continue to offer social media rewards even to those users that have no ready access to modern banking.
This is the majority of Clappers (what ClipClap calls their users, similar to Instagrammers).
With Reloadly's airtime API, ClipClaps was now able to send social media rewards as airtime and data top-ups to Clappers living in remote parts of Brazil, the Philippines and Indonesia.
As an airtime aggregator, Reloadly's API provided ClipClaps direct access to a global network of mobile operators — all via one endpoint.
In Brazil, this includes all the top mobile operators, namely Vivo, Claro TIM and Oi
In the Philippines, this includes all the top mobile operators (and even subsidiaries), namely Globe, Smart and Sun.
This even includes all of Indonesia's massive mobile operator network.
By integrating one API, ClipClaps began to access over 165 mobile operators in over 140 countries within one week.
It didn't take long for Clappers to respond.
"The prepaid top-up social media rewards program was very widely appreciated by our users," says Scott. "We especially noticed positive feedback in Brazil, the Philippines and Indonesia, as well as secondary markets, including Vietnam, Bangladesh and Myanmar."
At ClipClaps, having access to top mobile operators like Smart Philippines, Globe Telecom and Viettel Mobile Vietnam all in one place was crucial for the continued success of their social media rewards.
Other mobile operators that they contribute to boosting rewards growth include TNT Philippines, GrameenPhone Bangladesh, MPT Myanmar, Ooredoo Myanmar, Indosat Indonesia and Vivo Brazil.
Offering rewards that were locally redeemed across the expense of multiple continents and mobile networks proved successful not only for Clappers, but also for the growth of ClipClaps' overall rewards program.
"Proving airtime and data top-ups helps Clappers who previously did not have a PayPal account to redeem their rewards," observes Scott.
"As a metric, this month we will be cashing back $80,000 worth of airtime rewards, which is more than double what our users cashed back last month," Scott announces.
Choosing airtime and data top-up rewards has won overnight popularity because it allows users to avoid PayPal's costly banking fees.
"People who do not want to pay the high commission fee will choose mobile reloads instead of PayPal," says Scott.
All of a sudden, there was a massive boost in the value-add that is the foundation of ClipClaps social media network. In just 30 days, 30% of ClipClaps' entire user base moved from selecting PayPal-based cash payments to top-up rewards.
Scott was overtaken with joy, for ClipClaps and all the Clappers.
Social media rewards for a data-transparent network
ClipClaps business is intriguing because it is so transparent in an industry that has been built upon a model that sneakily has resold our data for their own enrichment.
ClipClaps wanted none of that. And in turn, the founders are being rewarded.
A hodgepodge team of designers and developers in California, ClipClaps has formed a groundswell of users in Latin America and Southeast Asia, but this very much feels like only the beginning.
"Users of other social media platforms are not the master of their content. Ordinary people cannot get exposure for what they have uploaded and cannot get any rewards for their videos, even any feedback. But with ClipClaps, they have a chance to explore their creativity — and exchange their content for money or airtime rewards," says Scott.
"It has always been important to encourage people to try and find out what they can really do, as well as to provide a very easy and convenient channel to claim these rewards. Reloadly has helped ClipClaps make our social media rewards reach our clients faster," he adds.
To give ClipClaps a try, you can download their Android app on Google Play, where it is listed in the category "Lifestyle".
The ClipClaps Android app is highly ranked in several countries and is also one of the most popular apps in the Android ecosystem with more than 10 million installs.