An airtime aggregator solves many problems for software developers. They allow easy, cost-effective and transparent integration with the world's largest mobile network operators, all at the same access point.
In turn, airtime aggregators provide millions of prepaid users with cheaper and more efficient options to communicate.
How this all happens may not be obvious because airtime aggregators perform the majority of their work behind the scenes.
For instance, every day millions of mobile top-up transactions are completed in East Africa alone. (In Africa overall, about 95% of mobile subscribers have a prepaid service, making it the largest non-contract telecom market in the world.) Yet, many participants in this interaction are not aware of the important role that airtime aggregators play.
This lack of awareness exists because, while there is plenty of online studies of mobile money aggregators, there are still scant resources that explain aggregators' role in the airtime business.
Today, airtime aggregators do much more than integrate developers with otherwise hard-to-access networks of mobile operators. These platforms also provide a growing list of fintech use-cases through open APIs, such as making discounted cryptocurrency payments and opening mobile airtime e-wallet accounts.
In this way, airtime aggregators act as fintech hubs and telecom platforms, offering innovative software features that easily integrate with hundreds of mobile operators across the globe. Developer studios and innovators looking to serve prepaid users in emerging markets have never had a better solution.
At Reloadly, we have identified several reasons why the adoption of airtime aggregators is important for the international mobile top-up industry. Here is a quick review of what we'll be covering:
Integrate with leading mobile network operators

Value-added airtime API toolbox

Airtime fintech hub

API customization expertise

Freedom from telecom exclusivity agreements
Reloadly is an airtime mobile top-up platform that acts as an airtime and data bundle API aggregator by providing developer-friendly solutions to improve the telecom experience. If you'd like to try our free airtime API, please sign up for a developer account and you'll be connected to our API within minutes.
Integrate with leading mobile network operators
Working with an airtime aggregator presents an attractive alternative compared to contracting mobile network operators (MNO) individually.
In general, mobile aggregators of any kind derive their main advantage by doing a lot of hard leg work. They collect pre-negotiated commercial and technical agreements with multiple large MNOs. This then allows their clients to access a variety of mobile channels across vast geographies through just one portal.
For businesses offering mobile top-up services, aggregators reduce the complexity, cost and duration of sending airtime and data bundles.
For example, an airtime aggregator typically integrates three types of actors:
The payer (who is sending the airtime or data bundle), such as a customer that wishes to send a mobile top-up to a family member in Nigeria.

The recipient

The telecom provider
This means that the airtime aggregator is typically invisible. Out of sight of the rest of the actors, it is the glue that holds the entire transaction together.
At Reloadly, we facilitate this integration through direct agreements with over 800 telecom operators in 143 countries worldwide, including major MNOs, such as Orange, Movistar, Tigo and Airtel (which we recently signed on in February).
Thanks to direct access to global MNOs, airtime aggregators like Reloadly make it easier for developers to solve broader connectivity problems by exploring a variety of channels and use cases, which we will speak more of next.
Value-added airtime API toolbox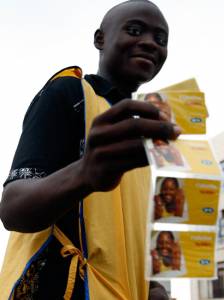 Airtime aggregators offer cloud-based solutions that enable customers to implement a wide range of use cases that require just a simple line of code.
This user-friendly short code makes the delivery of diverse airtime services possible within hours, if not minutes. Without an airtime aggregator, the roll out of these services could be delayed by months of negotiations with individual telecom operators.
Today, advances in API technology allow for the adoption of new airtime features that improve the telecom experience.
These features are also completely customizable. By picking and choosing from a large airtime API toolbox, developers can find the solution that works for them.
[Read more on API aggregators: "The first thing is to realize that it is always APIs with an 's'. We must be able to break things down into pieces; not every customer needs every API at the same time."]
Flexibility in software services makes airtime aggregators a potent force of future innovation. Through bespoke top-up solutions, developers can plan out new business cases around the airtime APIs without being held back by antiquated mobile operator systems.
For instance, through individual APIs, such as a data bundle API and airtime API, Reloadly enables developers to send bulk airtime, data gifts as incentive marketing rewards, and data bundle transfers through a mobile app.
Airtime fintech hub
The wide range of use cases that airtime aggregators facilitate overlap with those provided by fintechs. Indeed, airtime aggregators increasingly act like fintech hubs in their own right.
Today, airtime is used as currency in many emerging markets, especially those in Latin America and Africa.
Two key reasons for this is that:
Airtime accounts can be quickly and anonymously opened

Airtime values aren't pegged to volatile currency markets
Therefore, in emerging markets that are prone to civil unrest and economic duress, using airtime as money makes a lot of sense.
This has instigated a lot of surprising use cases for airtime, including the development of airtime mobile wallets as a product for the storage of value.
In many emerging markets, airtime and data bundles can be used to pay mom-and-pop retailers — as well as chain stores. This interchangeability of airtime use has catapulted airtime beyond e-commerce and into the reality of brick-and-mortar retail.
An airtime aggregator can now accept multiple currencies.
Today, this usually goes beyond the realm of standard currencies and into the world of crypto. Such has been the demand that Reloadly now allows crypto providers to accept worldwide mobile recharge payments using cryptocurrency.
On top of which, Reloadly has also begun to offer a 6% to15% discount for payments of bulk airtime made with cryptocurrencies.
API customization expertise
Hiring an airtime aggregator can open up avenues for bespoke solutions. The API developers that work at an aggregator are experts in the field. They also benefit from access to the company's expansive network of telecom operators.
An API sandbox is typically the host of co-developed projects. Through this portal, developers can offer technical feedback and collaborate on features.
Research and development conducted in-house at an airtime aggregator can save time and money. Instead of transferring knowledge and investments to the toolshed of a specific mobile operator, the developer gets to have an intimate role in a co-developed project, which they can then onboard more efficiently.
Moreover, conducting technological research without the help of API developers based at an airtime aggregator can be hard to put a price tag on. There are lots of unexpected charges for software customer support and troubleshooting that arise when developing new technology that many companies cannot easily foresee.
Today, more than 5,000 businesses use Reloadly's airtime API to easily top-up any phone across the globe. Talk to our airtime experts to learn more about these API solutions.
Freedom from telecom exclusivity agreements
Today, many developers yearn for a way to provide their airtime services, yet remain independent from operators.
Channel-agnosticism is a stand-out benefit of airtime aggregators. A single telecom's branding strategy no longer needs to dictate a developer's marketing strategy.
This imposes fewer restraints when it comes to selling airtime and data bundles. In turn, your platform can develop marketing and cross-sell strategies that fit specific needs.
Above all, this allows you to offer products that are tailored around the user experience, instead of products that are tailored around the telco. What company wouldn't want to do that?
Final thoughts
Airtime aggregators have the ability to transform businesses operating in markets such as Latin America and Africa.
In these regions, advancing API technology will drive the revolution. Unique features such as airtime e-wallets are now answering the public's demand to use airtime as a storage of value. In volatile economies, recipients of aid money from NGOs will increasingly prefer airtime over local currency payments.
As the world's top airtime API aggregator, Reloadly is on a mission to enable these new telecom experiences. To try our free airtime API, sign up for a developer account and you'll be connected to our API within minutes.