From $0 to $1.3M ARR in 6 months
Most entrepreneurs today believe that in order to start a new business, one of the first things you need to do is raise a bunch of money from venture capitalists to fund your startup. But through our experience building Reloadly, we've realized that as a startup, this isn't necessarily true. And, in fact it might not be the best route for everyone at the very early stage.
And it's paid off: six months later, the company's ARR has reached over $1 million.
Reloadly, a cloud API platform for cross border mobile top ups has acquired over 800 B2B accounts in less than 6 months since its launch in September 2018. These new accounts are already on track to generate $1.3M ARR and increasing every week with new customers. Reloadly is solving a problem for developers and enterprises who want a hassle free, no shenanigan on-boarding process to embed top ups in their own applications. Our Cloud API platform seamlessly connects 3rd party applications to process mobile top ups to over 620 mobile operators. Our B2B customers span from a whopping 50+ different countries, this is made possible by Reloadly's multi-currency platform which is agnostic to accept payments and process transactions in almost any foreign currency of choice.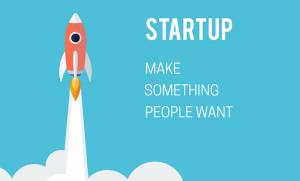 Reloadly was born out of frustration, after the founders previous business dealings with the outdated, inefficient mobile top up platform providers.
New startups and enterprises now can get up and running within minutes with Reloadly's platform, eliminating the need for contractual terms and lengthily integration processes. With a self-care open API platform, Reloadly has realized that developers and enterprises from all over the world has adopted its platform with many use cases. Companies from the traditional prepaid distributors to blockchain platforms, loyalty, travel, telecom carriers, gaming, hotels chains, fintech, and mobile wallets are all some verticals using the platform.
Not only for cross-border, but also local apps are using the Reloadly platform
More over, we have realized a new demand from local business/developers in local markets who are using our platform. This was never in our market plan but we now see a huge opportunity as most local top up sales in emerging markets are also very outdated and closed off to new 3rd party platform entrants. Reloadly has made this now a reality for developers in their local markets to add to their apps mobile top ups with ease.
Reloadly, has recently obtained a local contract with mobile operator Digicel to enter the local Haiti market with its revolutionary cloud API platform to enable new digital channels to have access to Digicel airtime and data bundles. Before Reloadly, re-sellers and distributors in Haiti didn't have access to embed Digicel services in their own platforms. Now Reloadly has made this process a reality and very easy. Current customers such as Cash Mobile in Haiti have already implemented Reloadly's API into their applications.
Cloud platforms have already re-shaped huge markets from Twilio for voice, Stripe for payments, Google maps and so on..
Reloadly's team is still indeed very small, but we've achieved a lot so far by bootstrapping and most importantly having a Product Market Fit. With the founders first hand experience in the mobile top up industry, they knew that if Reloadly's platform existed several years back that they would have been a customer. Before even launching our API platform, we had a signup form where customer could be notified once we went live. This list amount to more than 200 customers, and within the first week we already had people connected to our platform. This was indeed a great feeling after spending close to 2 years building a new cloud platform for airtime "top-ups" within a highly competitive market.
Once our MVP was released, we prepared a list of leads of apps for our early adapters that we knew would love to add our product for their customer base. We then started to reach out to those companies via cold emails, LinkedIn , and calls. We soon realized the B2B SaaS ratio was still very true, for every 100 leads we would be able to entertain only 2.5% of them to respond to us with a call or meeting. This process was soon becoming very exhausting for a small team of 2 people doing sales, there had to be better way. But then something happened, we added chat tool on our website to talk to our customers and realized the amount of customers that were actively searching for our product and asking questions. The new focus was talking to our customers and helping them through their journey to use our product instead of looking for new ones. Customers were signing up from many different regions of the world, so we were working 18 hours days responding to customers. By focusing on engaging with our customers, we have learned a lot of what they liked and where we needed to improve and we did just that.
Pivoting
We also didn't expect to have these results as our original go to market strategy was planned on reaching out to different platforms who could use our product. We then decided to improve our SEO, meta-tags, and content marketing which has proven to generate results so far. While we still reach out to potential key accounts via lead generation, its important to first talk and pay attention to those customers who are actually using your product and realizing what channel they have used to find your company. Then you can improve and boost this channel to further acquire customers and dominate that space.
In Summary
You don't necessarily need to have a lot of money to build a product, first comes the idea and a real problem that you have preferably experienced first hand that you're trying to solve. When building Reloadly, we had no idea how the market would adopt to our platform, we had no idea people where already searching for this solution that we created. Moreover, we had no idea that local markets would adapt our to platform either. Our cloud APIs solution is the first market mover of its kind, and without raising money from investors we have already seen how a small team can bootstrap its way to $1M in ARR given the limited resources at our disposal. The team expects to reach $12M in ARR in the next 8-12 months, an aggressive ambition but we believe with current key accounts and new customer acquisitions that this goal will be a achieved.
To create your free developer account with Reloadly, get your API key today.