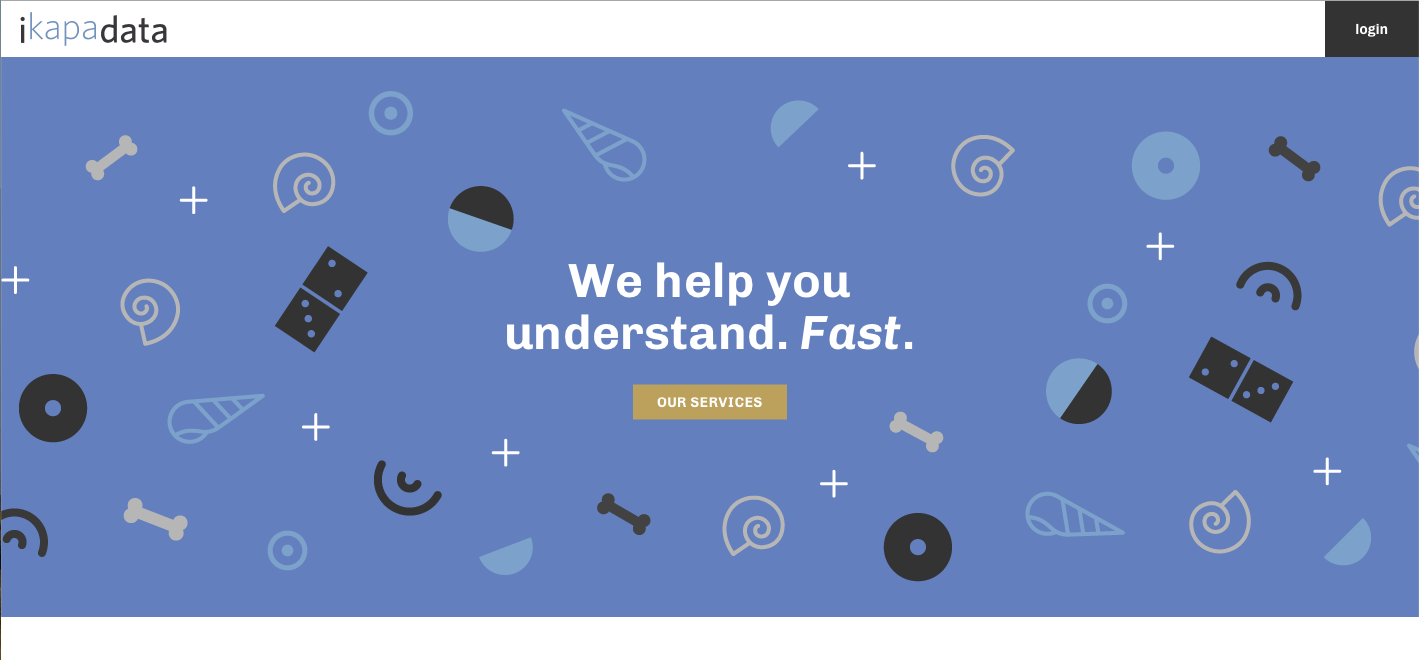 Cape Town-based ikapadata explains how Reloadly helps them distribute airtime incentives across Africa.
Jan Schenk is used to conducting surveys in Sub-Saharan Africa, but the onset of Covid-19 lockdowns presented some immediate new challenges. 
In-person surveys were now out of the question. Instead, airtime incentives would somehow have to be delivered to phone survey participants in Nigeria, even though Jan's team operates out of Cape Town, South Africa. 
Delivering airtime incentives was nothing new, but finding a reliable airtime API that could simultaneously deliver mobile top-ups across multiple countries was now an urgent necessity. 
Jan and his team at ikapadata (Ikapa being the isiXhosa word for "Cape Town") were faced with finding an airtime API provider with a vast telecom operator that would include not only all of Nigeria's main telcos, but also other major international operators for upcoming global phone survey projects. 
"We did have a service provider for airtime incentives for South Africa already. But we never had anything like that for other countries," Jan recalls. "And since we do work across borders, we do surveys of multiple countries at the same time." 
This is when Jan discovered that Reloadly's airtime API offered access to over 800 mobile operators worldwide, including all of the top telcos in Nigeria. 
"Until now, we couldn't do what we're doing. Now we can do it all centralised through Reloadly. Instead of having to look into different service providers for different countries, you can do it through one API, which saves a huge ton of time." 
Quickly distributing airtime incentives across borders
Founded in 2011, ikapadata became the "the first market research provider specialised on townships in South Africa," Jan says. 
From the very beginning, mobile data collection was the medium that Ikapadata wanted to use to make their research projects stand out. 
"Instead of pen and paper, we would be using tablets and mobile phones to capture the data. At that time, it was still relatively new," Jan remembers.
However, for ikapadata, prior to the pandemic, most of their research was conducted face-to-face on mobile tablets and devices. 
"In the past, it used to be face-to-face surveys, like household surveys," says Jan. 
Then Covid-19 struck, and Ikapadata was requested by Research ICT Africa, a think tank, to collect data on internet usage increases during the pandemic-enforced lockdowns. Due to health restrictions, this information could only be collected over the phone. 
"We shifted to phone surveys, doing it  telephonically, and we used Reloadly to distribute incentives," says Jan. "So at the end of the interview, like our face-to-face surveys, we would give the participants the option of getting airtime as a thank you for participating in the survey."
"We did that in South Africa and Nigeria. And using Reloadly we could use the same setup in both countries." 
One endpoint, over 800 mobile operators 
An international research company like ikapadata prizes technology that enables them to incentivize their global surveys with ease. 
The vast mobile operator network that Reloadly provides helped ikapadata do just this. 
"The main thing that initially drove us to Reloadly was the fact that they had a wider reach, and they already had a presence in Nigeria, which was a country that we were going to do work in," said Bruce Mkhaliphi, data scientist at ikapadata. 
The fact that Reloadly's API acts as an airtime aggregator, bringing together networks and resellers to cut costs and pass on the savings helped Bruce and his team win on discounts. 
"With our previous service provider, we paid the exact fee of the incentive plus the management fee. With Reloadly, since your platform is selling airtime to resell it, based on those discounts, we're actually paying less," said Bruce. 
Transparency in FX rates was also a big, new perk. 
"Reloadly gives us access to how the exchange rates work, as far as to be able to do our own exchange rates for us to communicate what respondents will receive in each particular country," added Bruce. 
This transparency also gave ikapadata the ability to clearly manage how they top-up the phones of their field researchers. 
"The other use case for Reloadly airtime is the field workers, and that can be up to 100 to 200 people at a time. They often also need airtime and data to make phone calls in the field, and we can use the Reloadly API to also distribute that in a smart way without having to send them one at a time," says Jan. 
Incentivizing MasterCard survey participants, no matter where in the world they are
ikapadata recently launched a survey project with the MasterCard Foundation, which wanted to question alumni of the scholarship programme the organization runs in Sub-Saharan Africa.
The challenge? While the alumni come from four different countries — South Africa, Senegal, Cameroon and Rwanda – the alumni have since dispersed throughout the world. 
"A lot of these alumni don't even live in those countries anymore, or even on the continent," said Jan. "So now we will be doing our phone survey and email survey with people all across the world, and, again, it helps that we can still offer them an airtime incentive, even though they're dispersed."
Through only a few lines of code, these kinds of large international incentives projects have become easier to set up. 
"Reloadly's API is well documented. So developers will just have to go read through the documentation. And actually, this spells out everything," says Bruce. 
Airtime incentives — an in-demand reward that isn't going anywhere
Even before the pandemic, airtime incentives were incredibly popular. Now, Jan has noticed, they are here to stay. 
"We have been doing it since 2011, and I'm pretty sure it's going to become standard," he says.
"This is especially true in the African context, where airtime is almost like a separate currency or like a parallel currency where people really see the value. In South Africa, it makes little difference whether you give someone cash or airtime, because people spend so much money on airtime anyway that if you give them the airtime it feels like real money," he observes. 
"So in that sense, for gratification or incentive models, something like Reloadly is extremely useful because you don't have to go through a financial institution or a fin-money," Jan adds. 
With fintech money providers can be "nice," Jan says, it is also quite tricky to implement a novel incentives model using these technologies that would be as well-received and easy to distribute as airtime equity. 
"Airtime just makes it much easier to distribute something of value," he adds.