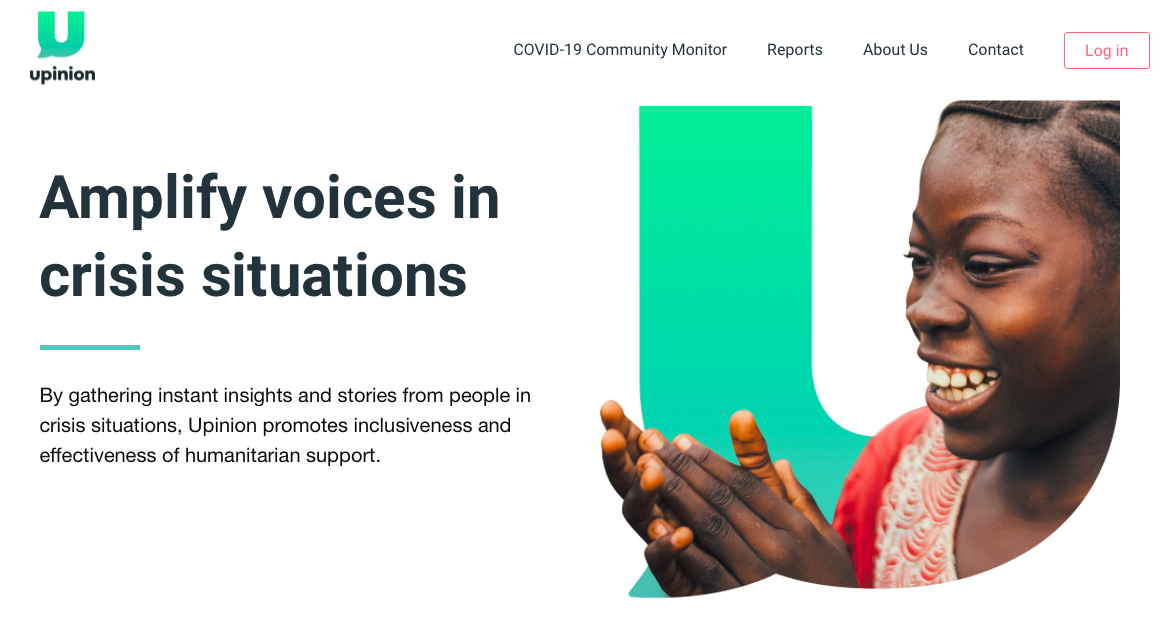 Social research startup Upinion uses airtime top ups to to quickly reward people in hard-to-reach places.
To collect data in challenging localities, NGOs and social enterprises need to gain the trust of individual members of their communities.
To succeed in this task, researchers and consultants need to efficiently reimburse the individual's time and efforts in sharing his/her insights.
Pinar Okur-Kuipers, Senior Humanitarian Development Advisor at Upinion, a social enterprise that developed a successful approach and online 2-way communication platform to engage with communities, knew this well when she set about the firm's next project in Turkey.
As a token of appreciation, Syrian communities in Turkey who shared their insights about their migration journey were reimbursed with top-up credits for their mobile phones.
Still, reaching these communities even with mobile top-ups presented some common hiccups. 
The Upinion team quickly discovered that mobile airtime and data top-up technology can be: 
"Very complicated" to integrate

Hard to troubleshoot due to poor customer service

Slow when it came to sending bulk airtime transfers
Pinar wasn't alone. Large-scale humanitarian programs operated by NGOs like UNICEF and Premis have long utilized mobile airtime and data top-ups as rewards to compensate participants in crowd-sourced data collection. 
Yet, mobile technology infrastructure has not kept apace of the global revolution in communications that social media has ushered. 
Upinion needed a mobile top-up solution to solve these challenges and enable the company to distribute mobile rewards with the same speed that they are able to collect data from people in hard-to-reach places. 
This is when Upinion discovered that Reloadly's mobile and data top-up API could tick off the boxes her company needed in order to deliver for her NGO customers. 
Sending mobile top-ups to hundreds of families in crisis zones within 24 hours was now within grasp. 
Instant mobile top-ups to reward real-time conversations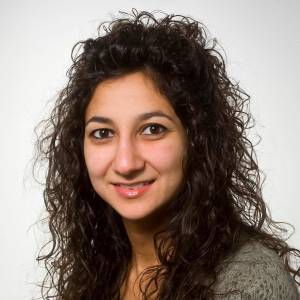 Pinar's previous experiences with mobile top-up technology are symptomatic of the main challenges that NGOs currently face when interacting with the telco industry. 
"We used airtime top-ups for a project in South Africa, but it was always very complicated and quite a hassle," Pinar remembers. 
"With Reloadly, airtime top-ups became a solution that can fit for most of our purposes and save us a lot of time by automating the process," she says. 
The ability to automate bulk airtime transactions to hundreds of people within minutes was crucial for one of Upinion's main business propositions. 
The Upinion team of researchers and consultancy specialists prides itself on its ability to have "continuous real-time conversations" with people living in remote crisis areas. Pinar needed a mobile technology solution that could match the speed of her specialists. 
Upinion's latest NGO data collection effort in Turkey presented an opportunity to finally overcome this technical and operational hurdle. 
"For our project in Turkey, Upinion engaged with Syrian refugees in conversations about child labor," says Pinar. 
This research focused on discovering whether or not the children of Syrian refugee families in Turkey were working and what NGOs could do to prevent them from having to send their children out of the home and school to contribute to household income.
Mobile and airtime top-ups became an effective reward option for this study. "Our conversations happen on a daily basis and are real-time, so being able to also provide them with the credits so quickly fits our mission to keep the engagement going," says Pinar.
"As a token of appreciation for their time, Upinion rewarded 238 families with credit for their phones on the same day. Reloadly helped us reach hundreds of families within an instant and determine what kind of credit needed to be used, which required assistance in understanding the different mobile operators," she explained. 
However, this campaign would not have been executed so quickly if Upinion didn't get the technical support they needed to correctly operate the mobile and airtime top-up platform. 
This is why Reloadly makes it a priority to answer technical support calls within hours. 
"While Reloadly's user portal and API are pretty straightforward to understand and configure, I had an issue regarding the loading up of my wallet," says Upinion Founder Gerben Kuipers. 
"Reloadly customer care cleared that block really fast so that I could integrate and send €1,200 of transactions to 238 families in just one day," said Gerben. 
The future of mobile top-ups in NGO data collection
Companies that conduct NGO data collection are always looking for seamless channels to build trust and reward research participants. 
This fact will be a constant going forward, Pinar says, as Upinion looks to ensure smoother, faster, and more inclusive research projects going forward. 
Ultimately, Pinar doesn't see mobile top-up rewards in a silo, but rather as a powerful tool to complement a system of rewards that Upinion already provides. This system is part of work that has helped the NGO data collection company win The Hague Innovators Challenge 2020 award for their service's scale-up pricing. 
"At Upinion, we always aim to give something back to our communities, whether this is in the form of referral information, updates about the projects that they have provided their input about, and/or in the form of credits as reimbursement for their time," says Pinar. 
Going into 2021, Pinar says that there will be plenty of opportunities to leverage Reloadly's instant top-up technology to better serve hard-to-reach places like never before. 
"We are posing this possibility in every project that we are going to run in the future in the Middle East and in Africa, as the Reloadly platform really eases the process of reimbursement in the form of phone credit. As elsewhere, this will be in addition to the information that we are already providing to them," says Pinar. 
"I think our projects in Africa will become even more central," Pinar predicts. 
"Mobile credits are used for other payments and we see more willingness to use these credits to reward people. It's a very accepted way of rewarding research participants."