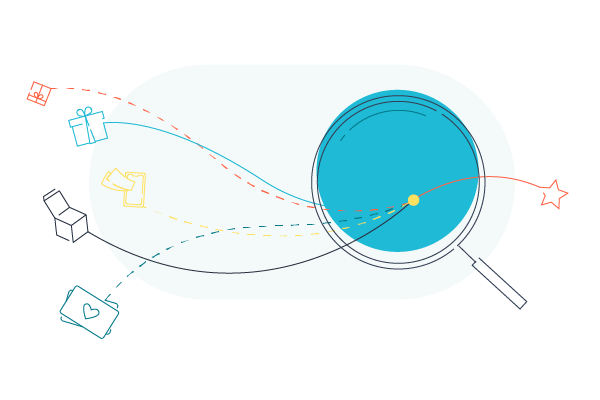 Including incentives & rewards for employees in HR Departments is more necessary than ever. Here you have some plans you can start implementing
Many Human Resources Departments face every day with the challenge of retaining talent in their companies. The incentives & rewards of employees as company culture and strategy is a growing trend and sometimes included in the top HR management platforms.
Of course, offering a system able to manage payrolls, holidays and shifts is a great bet if you are developing a Human Resources Strategy. But, what about including incentives & rewards?
There is more and more competence in the labor market. Why not add a reward strategy to your HR department as an incentive to retain your best talent?
But firstly, what is an Employee Incentive Strategy for HR?
The implementation of incentive programs in your organization can be used as a driving force to improve employee satisfaction, relationships and productivity.
In this article, we will cover how positive incentive programs are, including the best practices to develop them along with your HR Department.
If you have ended up reading this article, you're probably interested in learning more about incentive strategies for your HR platform.
If you want to skip ahead to the list of the Best HR Incentives Strategies For Employees, click on the link below:
7 Best Employees Incentives Strategies you should implement in your HR Department
There are a lot of incentive strategies you can start implementing in your company to engage employees. But why is this so important?
Here we go with the data.
Why should you implement an Incentive & Rewards Plan for your employees in your HR Department?
In the current competitive enterprise environment, businesses are facing many challenges to retain and engage talented employees.
Below there are some reasons why it is important for HR Departments to establish a culture of incentives and rewards for employees:
Performance. Employees will do their best when they know that effort is going to be rewarded by the company. In this regard, a report by Research Gate reveals that many factors are able to change an employees' performance such as employer and employee relationship, working conditions, job security, training and overall rewarding policies of the company.
Motivation. Motivated employees are essential factors for the company success. Motivation has the power to change peoples' behavior, and it can make employees achieve the company's goals faster. Understanding this is very important for each Human Resources Manager.
Engagement. Researches speak from themselves: employees say the #1 way their company could boost their engagement is by recognizing and rewarding their effort, according to a study by Achievers.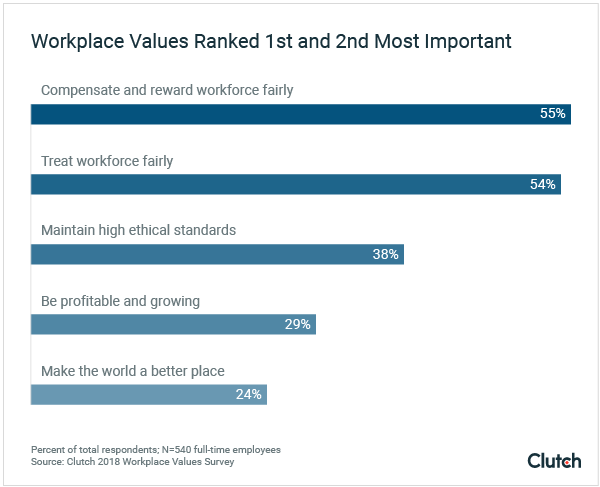 As we can see, the positive effect of incentives strategies for employees is unquestionable. A large amount of research shows how incentives & rewards can be a great source of motivation.
But what employers and employees consider most important at work is not always aligned. According to Reward Gateway research, 59% of workers would prefer a company culture that prioritizes recognition rather than higher salaries but with no recognition at all. Let's take a look at it in the infographic below: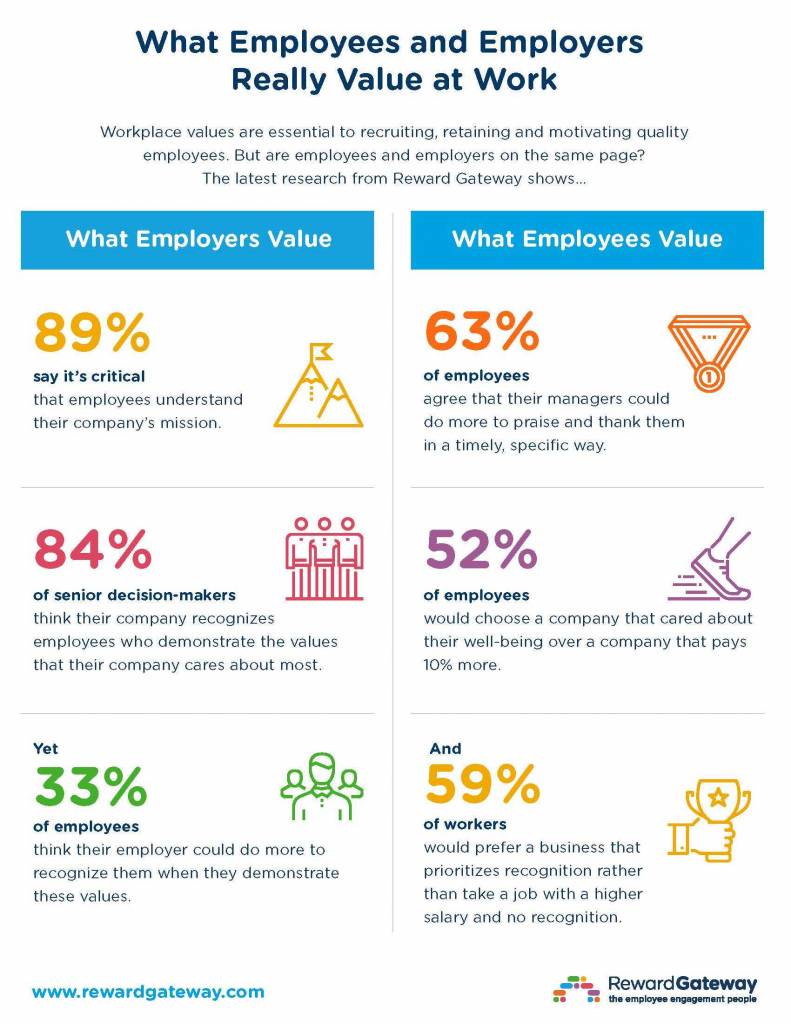 Unquestionably, gift cards are one of the top consumer choices in incentive programs. In terms of Human Resources departments, 47% of top-performing companies are implementing gift cards as a reward strategy, according to a 2019 report by The Incentive Research Foundation: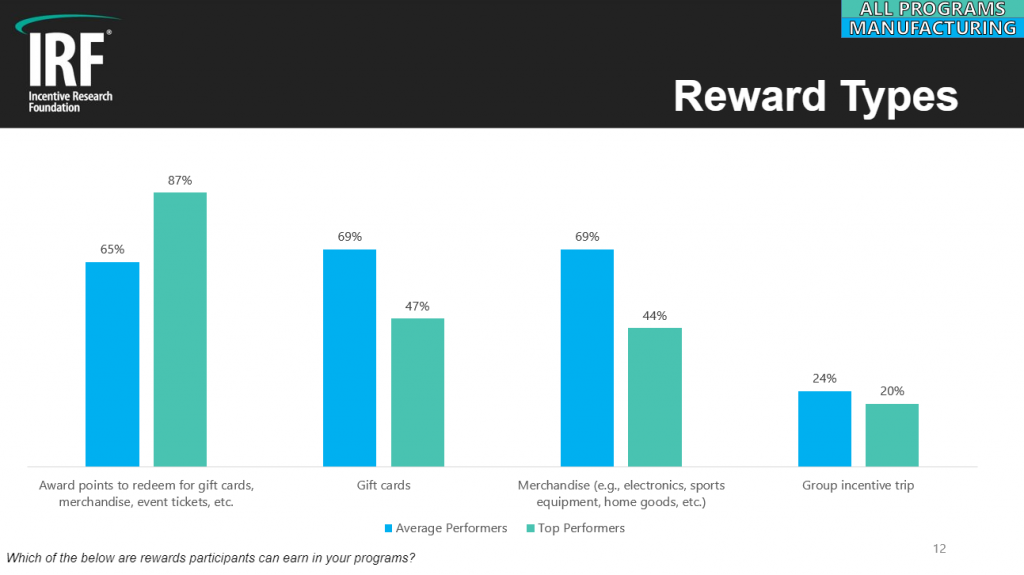 [Looking to implement a gift card strategy in your HR Platform? Reloadly provides a gift card API that allows you to integrate a catalog of global retailers directly into your app or web platform quickly and easily. Sign up for free, or ask your questions by sending us a message.]
What about post-COVID-19 Employee Recognition?
The new era of working from home has definitely changed the way employers connect with their employees. The COVID-19 pandemic has brought a whole new way of employee recognition.
According to a Reward Gateway report, there was an increase in digital recognition to reach and cover employees everywhere. Companies have started to adapt their processes to the pandemic era, evolving to a flexible, digital and timely recognition.
Best Employees Incentives Strategies you should implement in your HR Department
As well as the options for employee incentives and rewards are limitless, the employees are willing to work hard and achieve their goals if the incentives are meaningful for them.
Based on the above-mentioned studies, we have to highlight the fact that it is more necessary than ever that companies go further and focus on different incentive initiatives. This is why it's important fot the HR Departments to innovate and adapt to this business trend.
Here are some ideas:
1. Peer-to-peer Recognition
Companies can encourage employees to recognize each other by creating programs that allow staff members to collect points, to redeem them with meal vouchers, extra time off or digital gift cards.
This incentive strategy is not expensive at all and can boost the company culture and employee engagement.
If you want a good example of a peer-to-peer recognition platform, check the Reward Gateway program.
2. Company Celebrations and Awards
How to offer personalized programs that contribute to building the appreciation culture in a company? A celebrations and awards tool, for example, can add value to your platform.
Offering services of award delivery, personalized packaging, or choose-a-gift campaigns will make your Human Resources strategy even more attractive and special to your employees.
If you need some inspo, take a look at the Octanner solution for celebrations and awards.
3. Social Recognition
Employees who receive recognition for their accomplishments tend to have a more positive attitude in the workplace.
What can you offer? Integrating a tool for social recognition where both managers and employees can recognize and reward for great job performances.
Regarding this, a good tool you can't overlook is the Terryberry social recognition platform.
4. Feedback
Including a function that allows instantly asking for feedback is a good bet for your employee incentive program in your organization.
Don't forget to include in this strategy:
The possibility to create continuous performance feedback processes.
OKRs feedback.
Skill Assessment.
Anonymous feedback.
A good reference we do have in the market is a tool called Feedbck by Semoscloud.
5. Subscriptions
There are a plethora of subscription-based platforms in the market: streaming services, online gyms, digital education providers…
Offering this within your company can help you increase your employee engagement and achieve your HR goals as quickly as possible.
6. Inclusive Recognition
Reinforcing inclusive recognition and incentives plans for employees will allow your company to encourage and support culture, values and social initiatives.
Workplaces are for everyone. For that reason, reducing bias by developing feedback and check-in questions templates is a good way to upgrade your HR programs.
7. Digital Gift Cards Solution
In the remote work era, gift cards are changing the world of employee incentives & rewards in HR Departments. Creative and flexible options are arising, thanks to technology and mobile connections.
The culture of recognition in the new workplace environments demands solutions that can support them, and be fittable to all employees' preferences. Digital gift cards make this possible.
As it is not always easy to choose the right gift for employees, gift cards are the best option to avoid the difficult process of choosing the perfect present.
Recent field studies in the manufacturing sector show that gift cards can increase employees' productivity levels. For example, offering digital gift cards as a reward for the best performance is a great opportunity for the employee to strive for this reward by increasing his or her productivity.
According to Incentive Magazine, gift cards "are flexible non-cash rewards that motivate sales teams or partners to boost their sales because they suit a variety of different recipients and situations." The best way to connect with the employees, no matter the budget.
Getting started with a Gift Card incentive API
The good news about implementing an incentive & reward program is that you can easily integrate Reloadly's Gift Card API. The process is fast, easy, and you'll receive dedicated support.
Reloadly Gift Card API is making it easy to set up and run customizable gift card services.
How to get started? Ask a developer from your company to integrate your website or app to the digital Gift Card API, which can be working within a day.
Relaodly's Gift Card API will allow your platform to:
Send gift cards to multiple customers (bulk) worldwide within five seconds.
Have access to a wide catalog of retailers (and YES, Amazon Gift Cards are available in our API).
Set precise values via the portal dashboard with over 100 currencies.
Get metrics, analyze and improve your gift card delivery with the reports.
If you are planning to leverage your company culture and fuel up engagement with incentives & rewards strategies for employees, this is a great opportunity! Contact our Sales Team if you would like to understand prices and benefits!