Digital gift cards have quickly grown into a mega global industry, yet the gift card software available for developers today has only just begun to catch up. 
To meet surging demand for gift cards, companies and developer teams need: 
Gift card API software that offers a global reach
A no-contract API platform with competitive pricing
Transparent discounts and commission rates
Access to lots of gift card retailers without monthly minimums
Reloadly noticed this market demand for more globally competitive gift card software and has responded by launching a gift card API, which now includes over 150 gift card brands that can be sent to 25 countries in 4 regions. 
Anyone can sign up for free, and all users of Reloadly's no-contract accounts can now access Reloadly's API to send gift cards (delivered in the form of PIN-based vouchers) and other digital goods across the world. 
This gift card service comes at a turning point in the industry when customer demand is surging while businesses are racing to catch up. 
"The gift card industry is a fairly competitive market today," says Frankel Zambrano, Product Manager at Reloadly. "Using our APIs, development teams and companies can now create services at prices to better compete in the market," he adds. 
In 2019, the global gift cards market was valued at $619.25 billion, and is projected to reach $2 trillion by 2027, according to Allied Market Research. This accounts for 16.2% growth every year from 2020 to 2027, making gift card distribution a service that customers and companies will predictably seek out in greater volume. 
In turn, developers will be keen to provide services with faster transfers, more transparent pricing, wider global reach, and larger libraries of gift cards. 
A good chunk of the global gift card industry's projected growth is coming more from just e-commerce services, as well. Companies across a variety of industries use gift cards as rewards and incentives to build their business, including NGOs, market research companies, mobile game studios, social media platforms, and other companies looking to innovatively add gift cards to their business model. 
Some common applications for gift cards we have witnessed include: 
NGO Community Engagement:

NGOs need a variety of tools to drive engagement with communities in hard-to-reach places. Offering rewards and incentives, such as mobile credit and gift cards, through the global telco network allows NGOs to engage with people across the world, even in places that are considered crisis zones. Gift cards add another tool to the list of possible ways to build trust and engagement with these communities.

Mobile Games and Social Media:

Gaming studios and social media platforms depend on incentives to drive acquisition, boost in-game purchases and fight churn. Offering gift cards rewards through a telco API allows these companies to send readily redeemable rewards across the world, directly to the mobile phones of their users.

Market Research Incentives: Academic and commercial research organizations regularly use incentives to encourage participation in surveys and other research. However, instead of providing only cash incentives, using gift cards allows the companies to earn a commission for distributing the digital good, providing a more attractive business model for financing incentives.
The gift card service is available for all Reloadly users. 
If you don't have a Reloadly account yet, don't worry. It's easy to set up, as we'll show you below. 
The following guide will also provide a quick tutorial on just how easy it is to set up and start sending gift cards using the Reloadly dashboard. 
[Have questions about how to integrate the Reloadly gift card service into your website or app? Write to our support team and we'll schedule a call to get the ball rollin'.]
Sign up for free. Start sending digital gift cards within minutes
Let's begin. To start enabling gift card sending services using Reloadly, the first thing that you need to do is sign-up for a free Reloadly account. 
To get an account, go to our registration page shown in the screenshot below, and then get your credentials.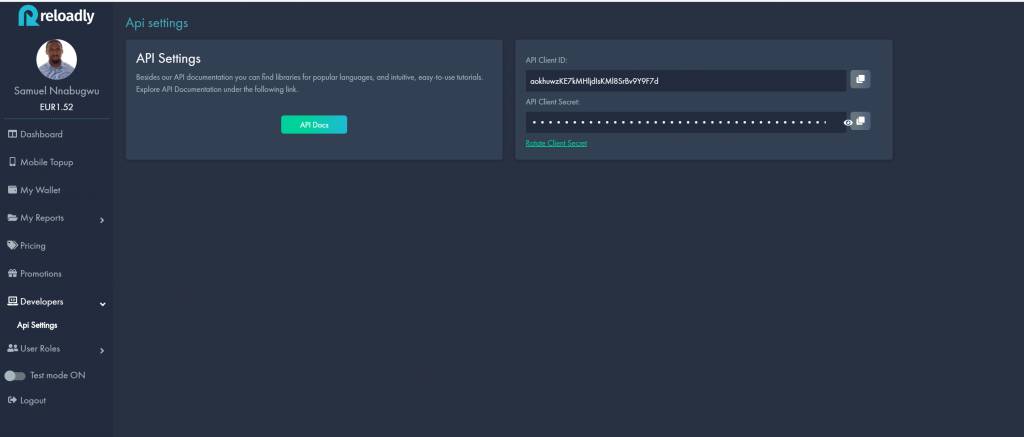 Once you have your Reloadly credentials, you'll simply just go to the main dashboard to find the new Gift Cards tab.
After entering that service, you'll see something similar to the below screen. All gift cards are organized by country, and the country where you are logging on from will come up by default.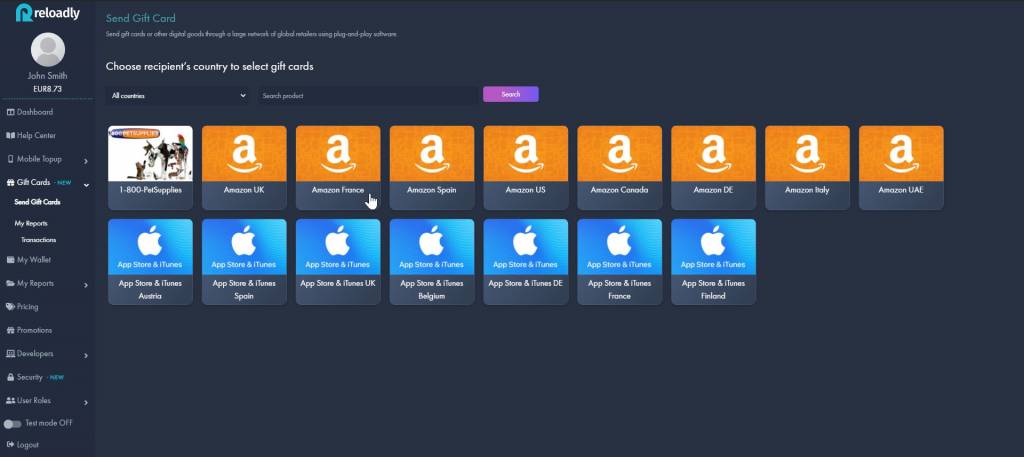 However, you'll want to choose the recipient's country to where you'll be sending the gift cards. 
According to the specific country, a list of available retailers will be displayed. 
At the time of writing, Reloadly offers gift cards in 24 countries in 4 regions around the world. 
This includes popular gift cards for global retailers, such as Amazon, Apple, Google Play, Nintendo and Xbox gift cards. 
In total, there are currently over 150 gift card brands to choose from. 
Each retailer will offer different set gift card amounts for each country, and you can easily search for the available amounts by clicking through to the given brand. 

Next, you'll need to choose the number of gift cards you'd like to purchase. 
The Reloadly platform currently allows for four payment methods, including credit card, PayPal, Zelle/wire transfer and bitcoin.
Reloadly is able to provide competitive pricing because we receive discounts directly from our providers, then directly pass on the savings to you. 
To use the gift card service, Reloadly users only have to pay a $0.50 fee for each gift card purchase. 
For example, for a £10 Amazon UK gift card, we receive a 20% discount. This means that you will only pay £8 plus the $0.50 fee. This gift card fee is charged in the user account's local currency. 
[Interested in sending gift cards in bulk or requesting specific pricing details? Get in touch with our support team to ask about our gift card rates.]
As with the purchase of gift cards elsewhere, there are several terms and conditions that you'll have to agree to before the transaction can be executed. 
Take a look at the below example of a gift card purchase from Amazon.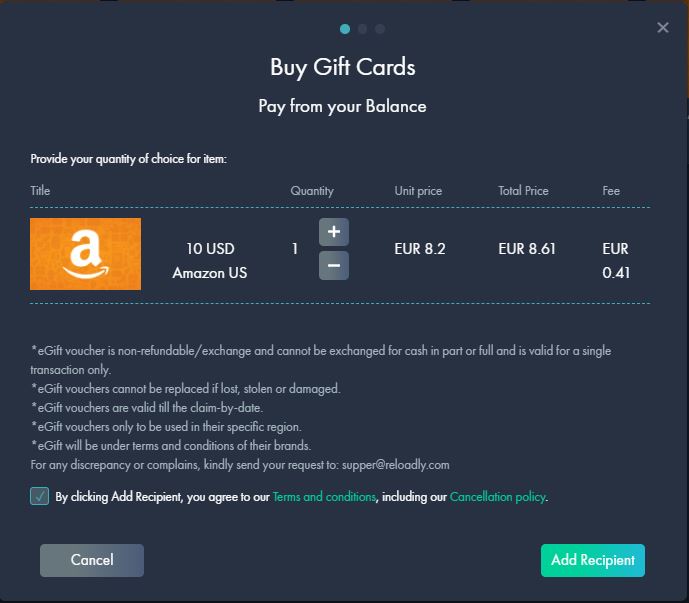 After agreeing to the terms and conditions, you'll be taken to a page where you can enter recipient and sender information. 
That page will look like the one below.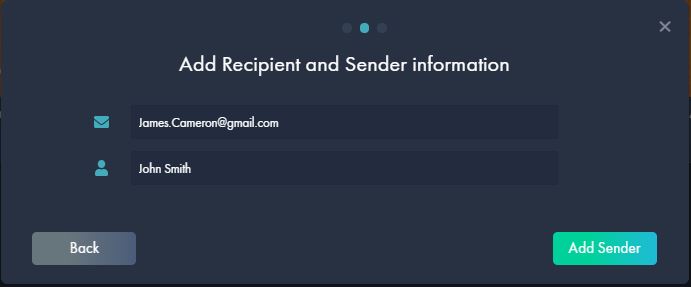 Simply add the email address of the recipient and their full name. 
Afterward, you'll be asked to provide the same info for the sender. 
Next, the Reloadly platform will automatically generate a gift card transaction report, which you can easily access via the dashboard. 
Gift card transaction reports are usually tricky, so we built a fully integrated reporting system that provides real-time data on your revenue and liability positions. 
Below is what our gift card transaction report dashboard looks like. As an example, it displays individual reports for Amazon gift cards sent to Spain, France and the US. 

That, in a nutshell, is just how easy it is to set up, select and send gift cards to people around the world using the Reloadly platform.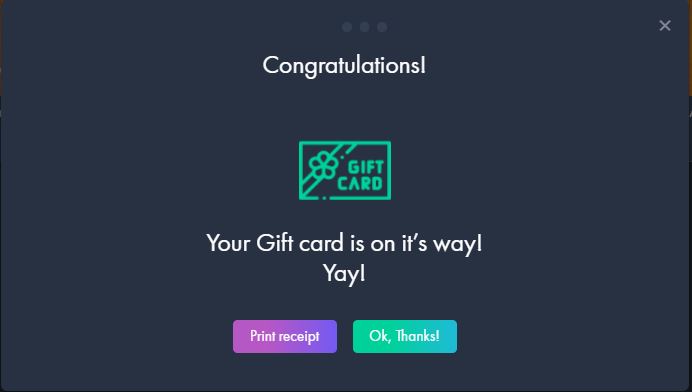 To launch this service, developers with Reloadly will get free sandbox credits to begin building and experimenting with this new tool, developing off of the back of our advanced airtime API infrastructure. 
Start building your gift card service using Reloadly software
Reloadly has become well known for its cloud-based platform of airtime API, widget and SDK tools, which can now be used to integrate with gift card transaction services. 
If you or your developer team are interested in building such a new service but are unsure just how to proceed, please contact our support team and we'll be happy to provide a free demo.