What are Telecom APIs and how can they transform the telecom industry?
The application programming interface (API) is commonly regarded as one of the most valuable tools in a growing arsenal of development tools. New reports suggest that the market for APIs will reflect an almost universal acceptance of that value by showing substantial gains, measured by a compound annual growth rate (CAGR) of 19.87 percent. The telecom industry has already seen a huge shift from hardware to software. When we talk about software, this generally relates to APIs and how tech companies have revolutionized the old school heavy lifting telco days into simple API calls. There are the companies who are targeting the API itself, looking to gain off the development of the solution by helping telecoms get on board, because everyone knows that they're going to anyway. APIs are the new talk of town in telecom, especially at the annual Mobile World Congress in Barcelona. Cloud communication platforms have been at the forefront of telecom APIs offering voice, sms, video, chat and more. Recently there's been an big demand for mobile top up API and other telecom APIs.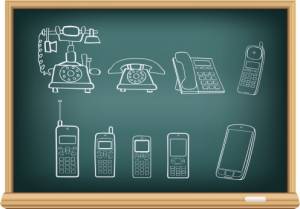 Many companies are offering their own APIs in order to allow integration of their own services into the applications and programs of developers. Twilio is a company that offers an API to integrate its own cloud network into developer's applications. Twilio is not a telecommunications operator, per say, but they utilize their own geographically distributed data centers to piggyback off local providers. Twilio is by far the most successful example of how telecom APIs can transform the industry with their developer outreach business model. Bluevia is the global developer platform from Telefonica used to assist developers in creating programs that access their own global communications infrastructure. There other who have taken the spotlight such as Messagebird, Nexmo (recently acquired by Vonage), and Troopo. All have gained significant market share in the telecom space as being an API first telecom focused company.
Developers are looking for simplicity, and easy access to build applications where APIs that are properly built and designed fulfill this need for developers around the world. The other area of movement involves the creation of the API itself for telecommunication purposes. Aepona is a company that is offering an API foundation platform used to create, implement and monetize APIs, particularly within telecom. Presenting the 'NaaS' business model (network as a service), they aim to encourage and assist network service providers in distributing their products through the use of APIs.
OneAPI is a program by GSMA, which aims to reduce conflict and increase simplicity regarding development that involves the use of multiple APIs from multiple service providers. For example, One API seeks to ensure that the API of one given telecom operator within an application will not conflict with the compatibility of APIs from other telecom operators. One final noteworthy innovation in this area is that of Apigee.
Apigee is has released an API exchange platform that allows the inter-portability of APIs within an industry. This is accomplished by a standard infrastructure allowing for the exchange of data between players with a reduction in fragmentation. The Apigee API exchange platform will make its debut in the telecommunications industry.
Reloadly is another new company that has taken the approach of making it easy for developers to recharge mobile phones with their innovative mobile top up API. This telecom API from Reloadly connects developers with over 600 mobile operators and access to recharge over 4.5 billion mobile phones. Consider Reloadly's top up API as the "Western Union" for mobile credit transfer.
APIs have transformed the telecom industry, and now mobile operators are also taking an initiative to open up their APIs to developers who can build creative and amazing products. Operators like Globe, Vodafone, Orange and Airtel are at the forefront of bridging the gap with the developer community and startups who can access their APIs.
Use Cases for Telecom APIs
Reports suggest that the biggest growth vector in a field already laden with growth opportunities will be the location API market, which drives many common location-based services. With retailers embracing the location-based service market with open arms, and many other markets poised to follow, it's clear that the APIs focused around location-based services will have a real chance to shine. The advancing demand for telecom services overall is one major driving factor of the API market, but in addition, there's also the rapidly increasing market for Internet of Things (IoT) devices and applications that depend on APIs for key connectivity and other issues. Mobile top up API is another hot topic that can have a big impact on digital connectivity for billions.
Voice API
SMS API
Video API
Chat API
LBS / Geo location API
Charging or Carrier Billing API
Mobile Top Up API
IoT API
Identity API / Mobile Connect
Market Restrictions for Telecom APIs
Not all the news is positive, though, as some factors will actually restrain this market from achieving the dazzling levels of growth of which it's capable. Government regulations will be one of the major weights on the market, in addition to the growing gap in carrier product offerings at the commercial level that is holding this market back, at least somewhat.
Our Opinion
As the telecommunications market continues its march toward greater software control, operators are increasingly turning to application program interface to drive greater efficiency from those platforms. Telecom APIs have already reshaped big markets and it will continue to do so at a faster scale as more and more developers and companies discover the power of APIs and how efficient they have become. The newest telecom API in the market was released by Reloadly, as previously mentioned they are a mobile top up API company and its the first of its kind. Within just 3 weeks since launch, they have had over 100 developer signups. With the API market on the rise, that's an opportunity for other markets to grow as well. Good news all around, and we may be looking at a new renaissance in communications technology. If you want to learn more about the Reloadly's mobile top up API you can create your free account HERE.