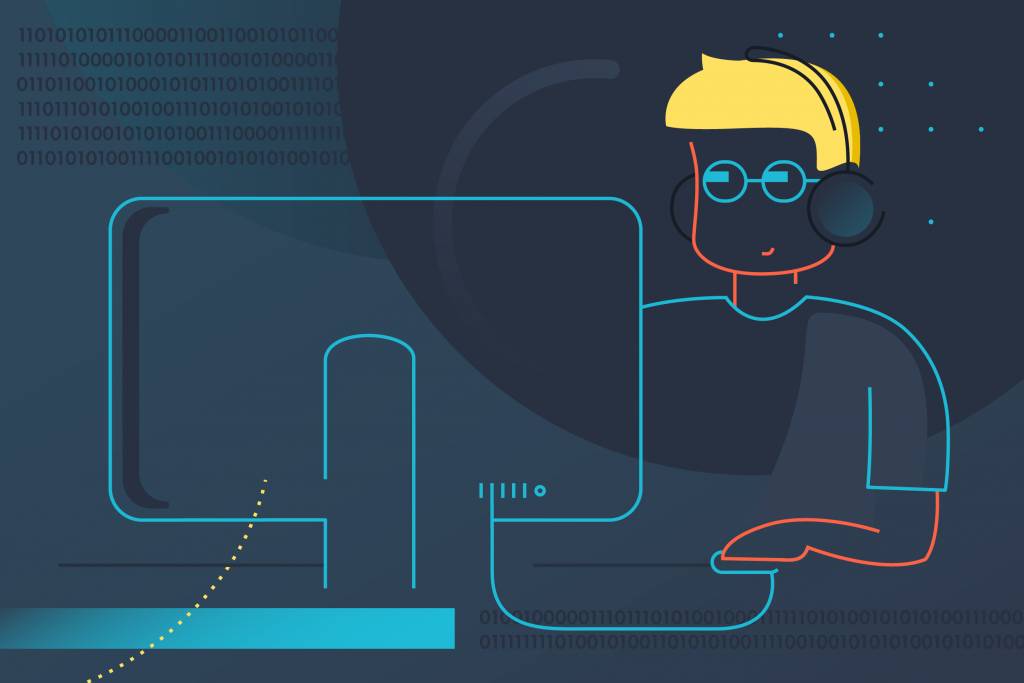 Ask any recharge API developer, and they'll tell you that the mobile airtime and data top-up market is in desperate demand of simple integration, quick onboarding and no-contract solutions. 
Unfortunately, recharge developer teams often are forced to work in the opposite environment: 
"Cumbersome" integrations

No free sandboxes for testing

Slow customer service responses

Long-term contracts 
Startup founders using airtime APIs have now realized that success in the mobile and data top-up industry is only achievable when their recharge API developer teams are enabled to rapidly test and integrate an API solution. But up until now, this has been a real challenge. 
We spoke with four entrepreneurs that use an airtime API in their business to hear what problems they are solving, how they are solving them and the biggest lessons they have learned to better build their top-up services. 
In this article, we'll touch upon four main topics that came out during our conversations with these entrepreneurs, namely: 
Achieving "complete and simple" integration 

Clear developer documentation and free sandboxes

Overcoming international remittance hurdles

Internationally scalable potential 
Moreover, we'll discuss how Reloadly's mobile airtime and data top-up API is fundamentally transforming the telco industry landscape. 
1. "Complete and simple" integration
The most-cited frustration that a recharge developer team faces today is when they are forced to conduct "cumbersome" API integrations. 
The ability for your recharge developer team to integrate an API simply and quickly into your website, platform or app will be crucial for the success of any airtime top-up services. 
Without this integration simplicity, you could doom your airtime and data top-up service to bottlenecks down the road. 
Here, putting time and research into understanding the integration process that best matches your business is key. 
"I began by searching and understanding the business model between each of the mobile airtime API providers out there, including the many offers, discounts and USPs that they could provide my app," says Leonel Acevedo of Jackpot Travel, owner of the Top Cuba app, which aims to provide users the best prices in the market for Cubacel and Nauta recharges.
"After speaking with our recharge developer, he told me that the methodology and the service offered by Reloadly was by far the most complete and simple to manage," Acevedo said. 
The availability of an API that offers simple integration is disruptive not just for the top-up API industry, but obviously also for the wider telco market. 
"Before we used a retail app from a mobile operator," says Manuel Ferreiro, a US-based recharge developer. 
"We had to install their app on a phone where only one co-worker could have access and make the recharges. It was really cumbersome," says Ferreiro. 
"This created a bottleneck and with Reloadly we have now been able to eliminate that. We have now created a system in the cloud for our clients and vendors."
2. Clear documentation and free sandboxes, made for recharge API developers
Documentation for recharge API developers needs to be clear and comprehensive. 
This is rarely the case. 
Reloadly has aimed to tackle this challenge head-on by creating the industry's first dedicated airtime and mobile top-up developer toolkit, as well as a free-to-use sandbox for testing. 
It has made all the difference. 
"Reloadly has an open testing environment, while other providers make you wait for approval to open an account," says Elvis Morales, founder of Parenthesis, a US-based tech consultancy focused on B2B systems development. 
"However, Reloadly offers a well-structured API, good documentation, examples of different codes and an interface that I was used to working with before," he observes. 
"Reloadly is also free to use, without spending a single cent to make sandbox tests, with a zero integration fee and no annual fees." 
"I really noticed that it is a platform 'made by developers for developers,'" adds Morales. 
"I looked at Ding Connect before, which is well-positioned in the market, but the process was really long to open an account," he said. 
3. Overcoming international remittance hurdles
Many of the same countries and regions that depend so heavily on prepaid telco plans are also dependent on remittances for economic activity. 
This is the case in the Philippines, Nigeria and especially Cuba, where remittances are increasingly being conducted with digital mobile money. 
"In Cuba, no one wants to receive cash remittances anymore because the local currency is devaluing rapidly, and at the moment to make a mobile recharge everyone prefers to make it internationally," observes Acevedo of Top Cuba.
This need for international cash, namely US dollars, runs deep throughout the whole country, further boosting demand for international remittance solutions from entrepreneurs. 
"We have to pay credit cards in dollars, but it's hard to buy more dollars," says Leonardo Antunez, a recharge API developer at Codyas, a Havana-based programmer and developer studio. 
"Because of Covid-19, the Cuban government doesn't have the power to collect foreign currencies to support credit card payments," he adds. "We depend on tourism to pay off our credit cards. We have too much Cuban money but not enough foreign currency." 
Amid this backdrop, Reloadly was able to become the only Cuba airtime API provider in the world to connect with both Cubacel and Nauta, helping to enable these developers to service high demands for mobile money remittances into the country. 
Moreover, the entrance of a comprehensive Cuba airtime API to the market has also opened up gateways to meet the country's massive airtime promotions demand. 
"In Cuba, about 99% of operations are based on promotions," observes Antunez, the recharge API developer at Codyas. "These promotions are executed poorly, and the operator collects half the commission when you use their platform."
4. Internationally scalable potential
Cubans have a list of immediate challenges to solve in the domestic top-up market, but what recharge developers and entrepreneurs look for over the long term is scalability, which enables the ability to move operations internationally. 
Once addressing domestic demands, market leaders in airtime top-up services have begun to look abroad, and Reloadly's scalable API solutions have enabled them to do just this. 
"There is a lot of competition in Cuba with prices and offers from FX apps, but there has always been a way to expand by conducting good marketing and offering better services," asserts Acevedo of Top Cuba. 
"In another three to four months, we'd like to continue to Nicaragua and after that to Mexico, where operators provide large commissions for top-ups," he says, announcing Top Cuba's future plans. 
"In truth, everything is thanks to the simplicity of the methods that Reloadly offers," he adds. 
Integrate the market's top mobile airtime and data top-up API for recharge developer teams
Reloadly has risen quickly in the market because of our API's ability to solve some really current and important problems. 
We offer fast onboarding and no monthly or annual fees. 
Recharge API developers can conduct testing, also for free. 
Our recharge development documentation is a world first, and developers continue to respond positively to this comprehensive library of codes. 
"It's the best I have seen in the market after lots of time looking," says Antunez, the recharge developer at Codyas. "It was love at first sight." 
"It is definitely a 'yes' for me. I greenlight Reloadly for great service, a great API and for offering a proactive approach to customer service," says Ferreiro, the US-based recharge developer. 
"Reloadly is totally recommendable."