Gertrudis Cartagena, female power in our Top Up API
It's possible to send load to Philippines, Cuba, Ghana, Uganda and other countries in the road requires to build alliances, identify and solve pain points or critical stages, which requires vision and state-of-the art strategies.
Those key factors demand professionals with a remarkable background experience, but also with commitment and leadership qualities. Sending airtime wouldn't be possible without them.
Reloadly is very proud to announce that Gertrudis Cartagena, a veteran in the Telecom industry joined the team recently.
She is well known for her wide experience as a Director of Mobile Operators for the Americas in TransferTo, with more than 10 years of experience in the Telecom sector for International markets, such as:
Africa
United States
Canada
Latin America and the Caribbean (specially Cuba and Mexico).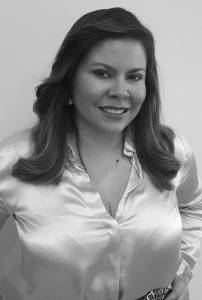 From classic Telecom business to the latest international Top up mobile tech
Being a Salvadoran herself, Gertrudis understands the necessity of staying up to date with technology evolution. This is the reason why she decided to join Reloadly's cross-border Top up API business, because in her own words:
"Reloadly has a clear vision of the goals that aims to achieve, and also about what shouldn't be repeated from previous experiences".
Those ingredients, plus her international experience are very promising for the top up mobile worldwide and money transfer services.
According to Michel Francis, Reloadly's CEO:
"Gertrudis plays a key role in our growth strategy and network expansion with mobile operators, we're very pleased to have her on-board in our mission to disrupt and outdated industry".
Top Up Api's mission: bringing communities together
One of the main challenges, which is also rewarding about Gertrudis's wide experience has been to provide services of communications and support for international communities.
Send load to Philippines, Cuba, Ghana, Uganda is not a simple business that provides figures.
The contact with embassies and the implementation of services involved with sending airtime has an emotional and humanitarian component.
Sending airtime has many challenges
One of the main challenges for this service is to communicate clearly what is offered and the opportunities to expand top up mobile worldwide in the future.
Some of the key points for that Cartagena mentioned are the following:
The service is offered in the traditional channels: mobile operators but also among developers.
It is not only a top up software, the goal is to develop products beyond sending airtime, such as gift vouchers and in the near future, money transfers.
The future of the Telecom industry
Top up mobile services and their technology provide innovations that can help during any world crisis.
While real state, banks and other industries may suffer, the Telecom technology is constantly reinventing itself and bringing solutions.
According to Gertrudis, there are different opportunities to innovate, not only in emerging markets, but also in the modern world.
The simple possibility of send load to Philippines, Cuba, Ghana, Uganda proves it.
More about Reloadly
Reloadly is a mobile top up API that makes possible to send airtime worldwide.
Sending load t is part of our services which aim to solve developers' requirements, such as: open codes and easy implementation, but also looks for alliances with major partners like s mobile operators.
Learn more here about Reloadly's Top Up API