Are there gamers among your users or clients? If so, it can be next to impossible to figure out which kind of rewards or products you can offer them. Today, online video games have become a common part of many people's lives. And for that reason, offering your users the best gift cards for actual gamers is a safe bet.
Gaming gift cards are prepaid cards that can be used to purchase games, game content, and in-game items on gaming platforms such as the PlayStation Store, Xbox Store, and Nintendo eShop.
But, how to pick the best offer of gift cards for gamers? In this article, we will dive into the top gift cards for gamers plus info on gaming gift card strategies using programmable APIs.
What are gaming gift cards?
The gaming world seems to be changing fast, and for that reason is not always easy to reach your [gamer] users and offer them the products they are more interested in. This is why offering the right set of gift cards is the key to engaging with them.
Gaming gift cards can be used to purchase games, in-game items, and other content for gaming platforms such as Steam, Xbox, and Playstation. They are easy to send, redeem and the receiver will get it amazingly fast.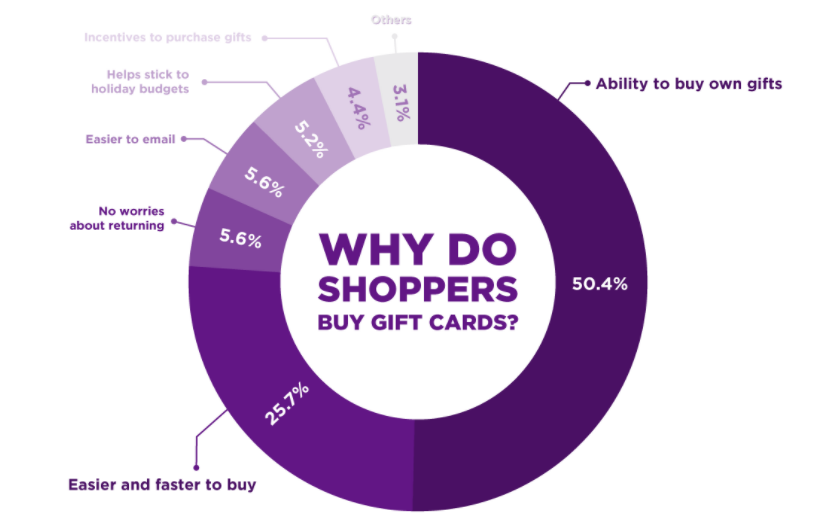 [Looking to start using a gift card API to offer gaming gift cards? Reloadly offers a scalable solution to selling and earning profits with gift cards. Contact our support team to learn how you can start using our no-contract platform.]
Why start a Gaming Gift Card selling strategy?
Every busy shopper knows the benefits of gifting a digital voucher: it lets the recipient buy what they truly want, and it's as easy to use as cash. In the gaming industry, gaming gift cards offer a variety of benefits for both the gift giver and the recipient.
For the gift card sender, gaming gift cards can be a great way to give a gift that is personal and practical as well. For the receiver, gaming gift cards can provide a way to get new games, DLC, and other content for their favorite games. Additionally, gaming gift cards can often be used to purchase in-game items, which can provide a boost in gameplay.
According to recent reports, many customers use to spend more than the gift card value. For that reason, offering gift card programs will result in more revenue for businesses. Additionally, the National Retail Federation's Holiday Consumer Spending Survey discovered that gift cards have been the most-asked-for gift.
The gift card industry is significant since we're talking about a multi-billion dollar industry. Consumers' behavior is evolving into more digital habits. They are also changing the way they make purchases, interact with each other, etc. Developments such as Metaverse is pushing hard this trend as well, where gamification of life it´s becoming part of users' life more than we can perceive.
Gaming streaming, player rewards, and the kind of disbursements where a gift card incentive strategy can work in a gaming platform. But if what we want to do is just reach our gamer or young audience, gaming gift cards are a loyalty offering that keeps consumers more tightly aligned with a brand, whether our product is related to video games or not. An example of this is when a fintech expands its catalog of gift cards and starts offering gaming vouchers.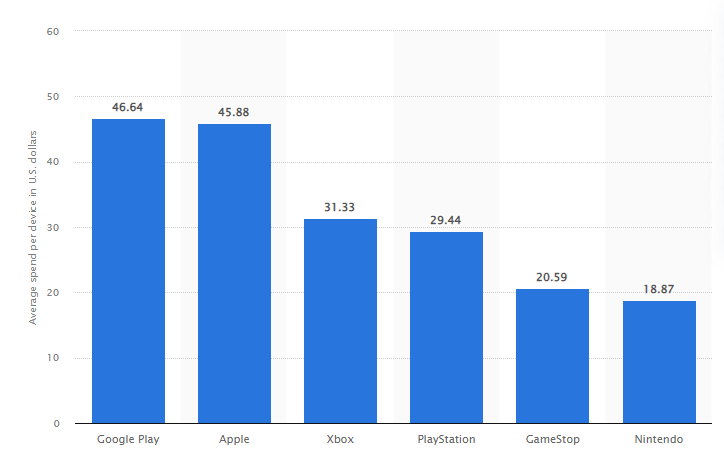 The Best Gaming Gift Cards To Increase Gamers Engagement
For you to pick the best gift card for gamers, first you need to know the preferred and most popular gaming vouchers
Nintendo Gift Card
The Nintendo gift card is a redeemable gaming voucher for Nintendo consoles and they are actually one of the best gift cards for gamers in 2022. These digital vouchers can be redeemed via the Nintendo eShop or on the Nintendo website. Once redeemed, the balance on the Nintendo account can be used to purchase downloadable games.
Offering digital gift cards from the Nintendo company is a great choice because of their huge catalog: you will find thousands of new and classic games to pick from, and also a lot of indie games. But a key differentiator is that Nintendo has multiple consoles (Wii, Nintendo 3DS, and Nintendo Switch), so the person who is buying these gift cards will not be tied to one single console.
Steam Gift Card
Steam is a system for gaming online and mobile-based interfaces, so no dedicated gaming console is needed to play. This interface can be downloaded to any Windows PC, Mac, iPhone, or Android device. The Steam gift cards are redeemable for different digital games.
Once redeemed, the balance on the Steam wallet can be used anytime to purchase within the whole catalog. Steam gift cards offer a variety of advantages. For example, they can be used to purchase games, software, and other content from the Steam store.
PlayStation Gift Card
PlayStation gift cards are the first on our list, having the most popular physical and online gaming platform. PlayStation gift cards are redeemable for video games and PlayStation products on the PlayStation Network (PSN).
They can be used to buy downloadable games and content for several consoles (PS1, PS2, PS3) via the Network. With an ever-growing collection of hit games, a PlayStation gift card lets your customers purchase games, buy add-ons, watch movies and purchase TV shows, whether they are casual or serious gamers.
Roblox Gift Card
Like Steam, Roblox is a gaming platform, and whose gift cards can be redeemed for several devices including Windows PCs, Macs, iPhones, Android or even Amazon devices. The good thing about Roblox is that it is a free-to-join platform, and the users can also upgrade to a "Builders Club" membership. Roblox gift cards can be redeemed for Robux, the platform's virtual currency.
Roblox isn't like other gaming platforms. This is a massive and collaborative online gaming platform. Roblox is very popular among young players, and there is no age restriction.
Xbox Gift Card
Xbox has been a fan favorite for almost 20 years and is actually one of the world's leading consoles. Their gift cards are redeemable through the Microsoft Store on Windows, and via the Xbox (they're not usable at physical Microsoft stores). To use an Xbox gift card, it needs to be redeemed to a Microsoft account. Once the funds are transferred, the balance can be used to download games, movies, and other content.
Xbox gift cards are one of the most versatile gaming vouchers that can be used for any game on the Xbox. These gift cards are considered a local currency, so they will be needed to redeem in the country where they have been purchased.
Fortnite Gift Card
Fortnite is a game that can be played on many different platforms (PlayStation, Xbox, Nintendo, Steam…) and it is part of the "freemium" new generation of online video games. Its popularity has grown incredibly since it was launched. There is no such thing as a Fortnite gift card.
The Fortnite gift cards can be used to buy items within the game, such as skins, maps, and gear to make the game experience better and funnier.
Riot League of Legends Gift Card
Like Fortnite, League of Legends is also a freemium game, which means that it's free to play, but the game experience can be improved by buying different items within the game. League of Legends gift cards are redeemable vouchers for Riot Points. These points can be used within the gaming platform to buy accessories and other premium items.
The effectiveness of gaming gift cards as incentives for Gen Z
As with most incentive programs' gift card brands, gaming gift cards can encourage positive behaviors among those users interested in video games. When looking at marketing incentive program ideas or consumer reward program ideas, gift cards will almost always be listed as a recommendation as they are considered as "fun money".
When trying to offer the perfect reward to the youngest audiences, it is common to get lost in the new trends: what does exactly the "TikTok generation" want? The TikTok generation is young and digital-native. They are comfortable with technology and use it to express themselves. They are also very social and enjoy connecting with others online.
According to a Statista report, during the COVID-19 pandemic gaming quickly emerged as one of the most popular activities, especially for younger generations Gen Z and Millennials.
When the right gift cards are selected, it makes the users feel like the organization really understands their wants and needs. This causes the participants to associate the company with nice memories, not just money.
Using programmable APIs to start selling the best gift cards for gamers
The best thing about all these gaming gift cards is that starting to implement them is an easy, fast and intuitive experience. Thanks to today's technology, building customizable gift card services is possible within minutes.
To get started, a developer just needs to integrate your website or app to a digital gift card API, which can be up and running within a day.
Reloadly's gift card API makes this task straightforward, allowing your team to:
Integrate your website or app quickly and easily
Send gift cards to multiple people (bulk) in five regions within five seconds
Access an ever-expanding catalog of retailers including popular brands, such as PlayStation, Fortnite, Nintendo, Roblox, and more
Set precise values of gift cards via a dashboard with over 100 currencies
In conclusion
Offering gaming gift cards for engagement purposes is a safe bet for all those digital businesses and fintech that want to take to the next level their user engagement strategies.
So, have you chosen which are the best gaming gift cards to offer your users? There are just so many options available for all kinds of tastes. Register today in Reloadly and discover the ever-growing gift card catalog worldwide.