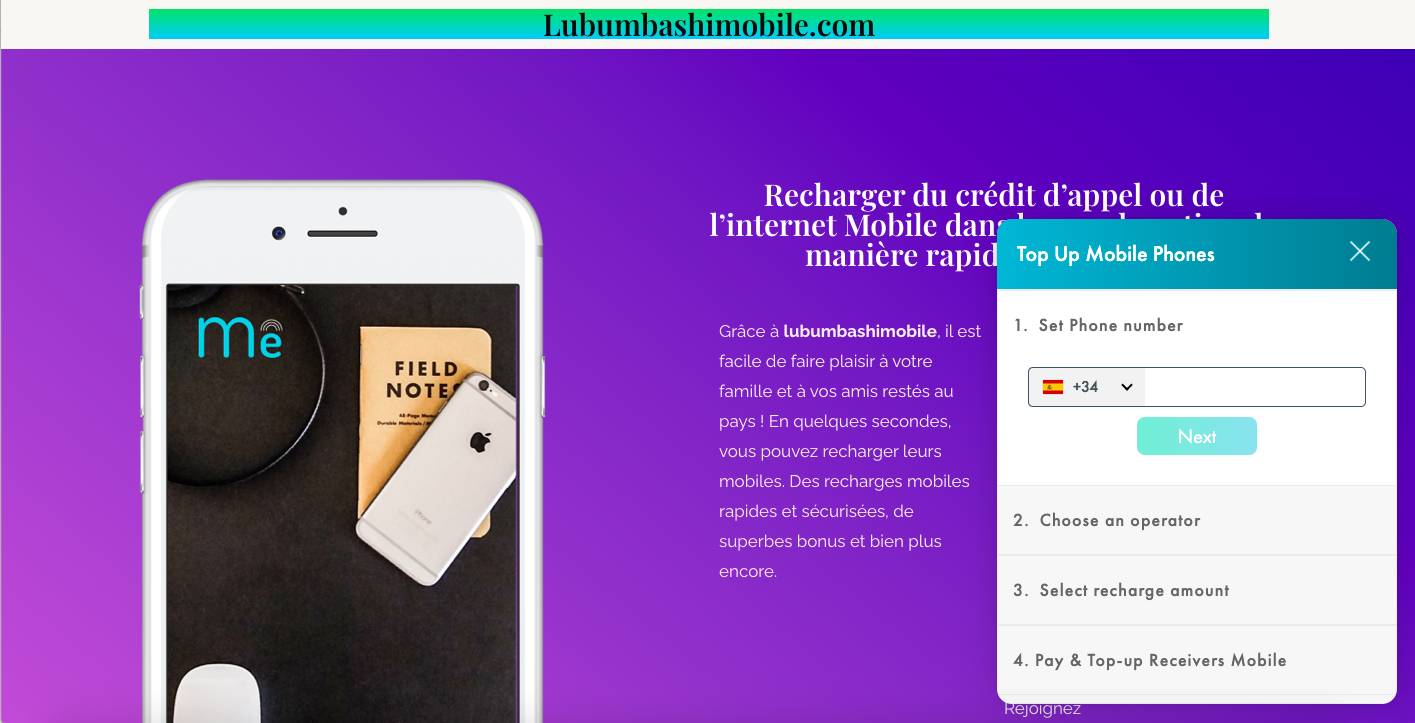 With no code or development required, an airtime widget can get top-ups going quick and easy.
Airtime widgets have made traditionally developer-only mobile top-up services accessible to a wider variety of businesses.
The humble, easy-to-install widget now offers the ultimate dropping of barriers to enter the airtime and data top-up industry, even for new website owners without a developer team.
In other words, the airtime widget is a tool that helps further democratize airtime for all businesses, no matter their industry or level of in-house development skills.
This is done by enabling airtime services with:
No code or software development required
Easy install white label solutions
Access to over 700 telcos and over 140 countries, all through just one endpoint
Quick integration to apps and online platforms within a few hours
Easy compatibility with WordPress and other CMS platforms
Earlier this year, these above benefits of using an airtime widget synced up well with the needs of WebPresent, a reseller hosting company based in Quebec, Canada.
General Manager of WebPresent Gérard Saïzonou recently rebuilt the website of a web hosting customer, Lubumbashi Mobile, which now features the Reloadly airtime widget service.
The choice to go with the Reloadly widget was simple for Gérard. "Most recharge companies do not have a white label solution easy to set up for web resellers like Reloadly," he said.
Mobile airtime solutions had become a mainstay of WebPresent for the past five years, and Reloadly's airtime widget was helping to deliver them to the next stage of the journey.
[Looking to quickly install an white label airtime service? The Reloadly Airtime Widget and related WordPress plugin require no contract to install and allow instant access to a large global network of telcos. Contact our support team to ask any and all burning questions.]
"If you can sell airtime, you can cross-sell anything"
In 2016, Gérard realized that demand for physical prepaid cards was slowing down in their target market of Sub-Saharan Africa. The trend, instead, was turning toward digital mobile airtime services.
"Retailers were asking for more digital mobile solutions instead of paper solutions," he recalls. So the WebPresent team had to react — and quickly.
WebPresent began integrating airtime top-up APIs to create mobile airtime solutions for resellers, and the market quickly responded back positively. Today, the company now uses the Reloadly API to address their pure reseller audience.
"If you need to touch a broad population in Africa, no matter what other product you're selling, you have to go with airtime," says Gérard.
"Airtime is the fastest and in demand product for Africa; more than 90% of mobile subscribers are on prepaid telecom plans. If you sell airtime, you can cross-sell anything else."
Next, Gérard had to think about how to further democratize access to mobile airtime solutions for his growing network of airtime business clients.
This is where the airtime widget came into play.
"The Reloadly Airtime widget is a solution we use for our web hosting customers, whose main products are not airtime," says Gérard. "Meanwhile, the Reloadly API solution will be for pure resellers."
Now the airtime widget sits on the site of Lubumbashi Mobile and can be easily activated by a customer with the click of a button.
Because the airtime widget is a white label solution, Lubumbashi Mobile was able to choose the color scheme for the widget as well as the location of the pop up.
The ease of setup and customizability was key for this client, as well as WebPresent.
"The widget is very easy to install for our customers," says Gérard, adding that the widget has also introduced a wider telco network in the process.
"Some of our customers used to use a mobile app that did not have a broad range of choice for specific destinations," says Gérard. "With Reloadly, they now have more choice than their previous company."
Dominating emerging markets
Mobile airtime services are so incredibly powerful because of the huge demand for prepaid services across the emerging markets of Africa, Latin America and Asia.
For example, in parts of Latin America, the mobile market is just as largely dependent on prepaid as Africa, with Nicaragua having the highest percentage of prepaid mobile subscribers at 94%, and Chile the lowest rate at 57%.
In India and Southeast Asia prepaid mobile markets also. Indeed, India, the world's second-most populous nation, has a telecom market compared with the African continent — 95% of Indian mobile users are on prepaid plans.
Going forward, this is where the WebPresent team is planning to dominate.
"We aim to be one of the driving forces in the retail market and not only in Africa, but also in South America and Asia," says Gérard.
Installing the Reloadly Airtime Widget is an easy way to aggressively enter all of these markets, as Gérard and his clients have shown.
Furthermore, with a no-contract Reloadly account, you'll be able to further your income-earning possibilities with special discounts that certain mobile operators provide to users of our network.
Reloadly's API and widget easily integrate into popular payment platforms such as Stripe or PayPal, and more payment solutions are on the way.
Thinking of integrating a mobile airtime widget into your online platform? Drop our support team a message.